Year 11 Football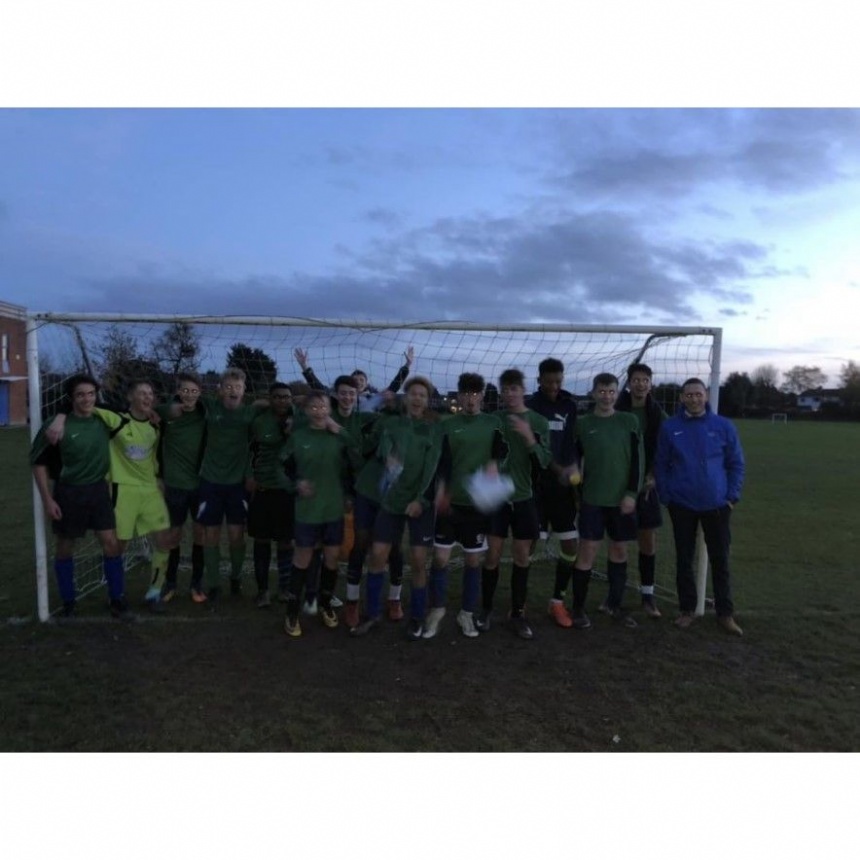 Holmer Green started the game on the front foot, creating many half opportunities with some good football in midfield from Jardel, Cameron and Dyelle without being able to apply the finishing touch unfortunately for a hardworking Max who had come very close to scoring on a couple of occasions.

As the half went on Amersham began to look dangerous on the counter attack, unfortunately 5 minutes from half time Amersham go on the counter attack and get a shot on goal. This was saved by Ben Hobbs but unfortunately rebounded to their ST who passed the ball into the net. Holmer Green came close a couple more time before half time but without reward.
At the start of the second half Holmer Green looked to continue the game the way they ended the first half and it was only a matter of time before Sidney Baile managed to get a shot off which baffled the keeper and ended up in the back of the net.
Sid then turned provider for James Alexander to squeeze the ball through the keeper's legs to take control of the game. Three subs were made Kierre Diamond, Tom Adkins and Freddie Richardson entered the game and before long both Kierre and Tom had scored after some good work out wide from Freddie, taking the game from Amersham at 4-1. At this point Marcus and Connor looked comfortable at the back allowing Harvey and Archer the opportunity to get forward.
After another couple of substitutions, James Alexander increased Holmer Green's lead with a well-placed left footed effort before going on to complete his hat trick with a calmly finished goal after some good footwork from Archer White to take the score to 6-1.
This result ensured a league title for the Year 11's who won every game in their league this year.