A Level English Literature Trip to EMC Conference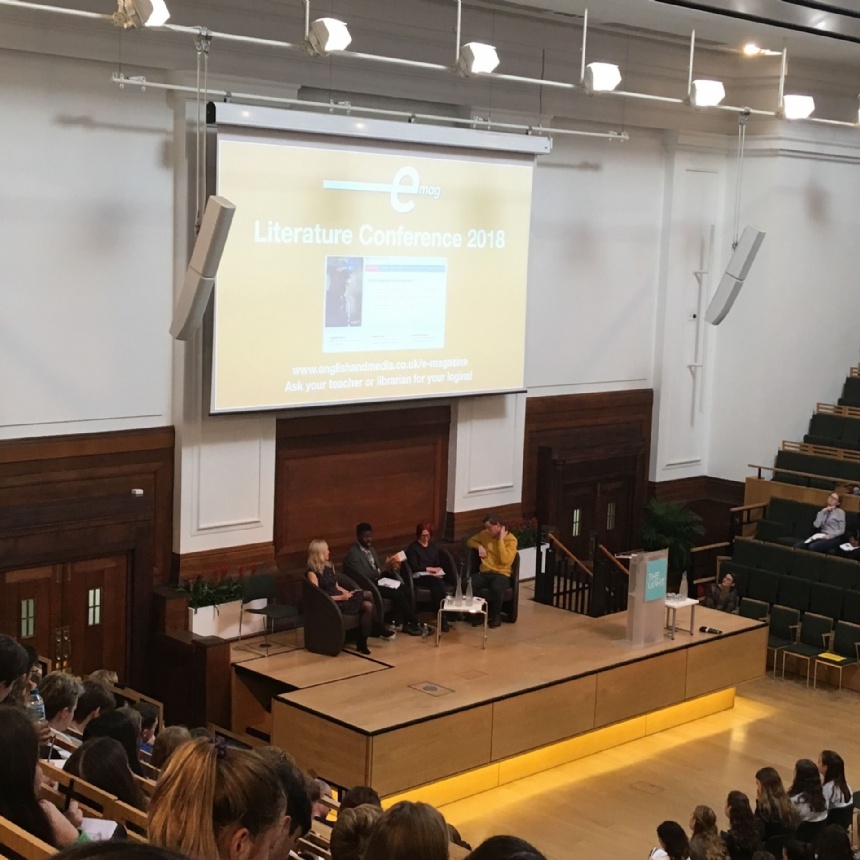 On 13 November, Mrs Stone and Mrs Towers took 15 A-Level English Literature students to the English and Media Centre Conference in Euston. It was a great opportunity for our students to experience university style learning in a lecture theatre with visiting professors.
The first talk was on the definition of the contemporary in fiction, which was especially relevant to our study of 'The Handmaid's Tale'. We particularly enjoyed the session on Shakespeare which included some close reading and exploration of the theatrical elements of 'King Lear', 'Othello' and 'Hamlet'. The poetry session was a really useful insight into how to approach the unseen poetry unit. Finally, the Greek Tragedy talk was incredibly interesting and we made some great links between Greek Tragedy and 'Hamlet' and 'A Streetcar Named Desire'.
We look forward to the upcoming EMC poetry conference in July for our year 12 students.
Mrs Towers