Senior Maths Challenge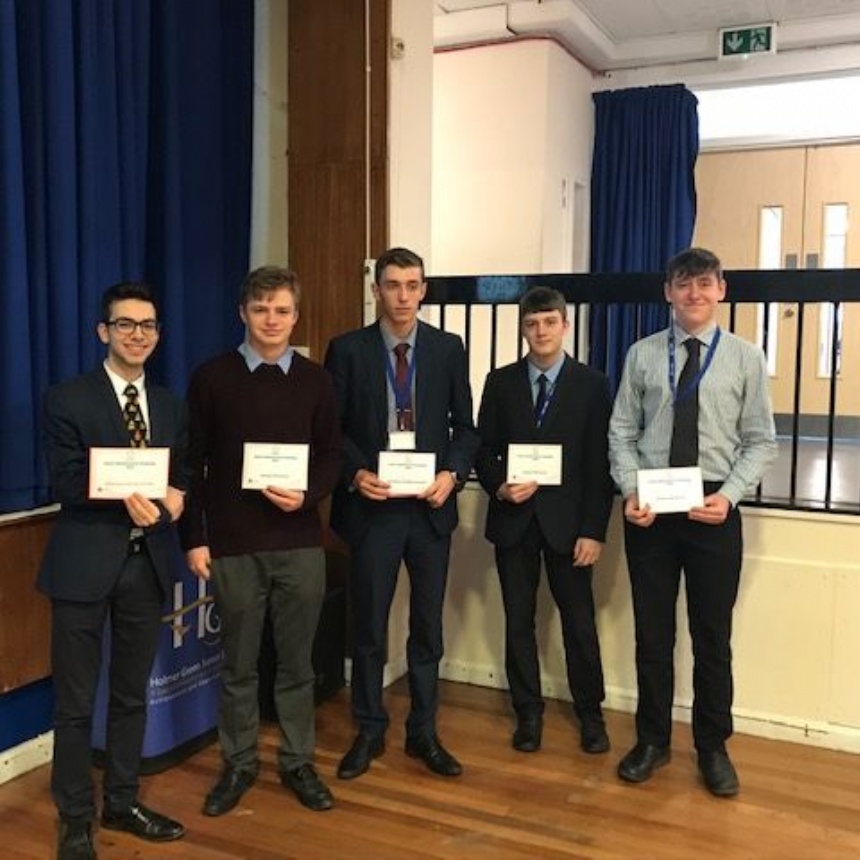 The Senior Maths Challenge is an annual event that is run by the United Kingdom Mathematics Trust (UKMT), which is based at Leeds University. This year, over 80,000 students, from over 2,000 6th Form schools and colleges nationwide participated in this prestigious celebration of advanced mathematical ability, in examination conditions.
Just taking part means the students involved are amongst the best young mathematicians in the country; then the top 10% of students receive a gold certificate, the next 20% are awarded silver and the next 30% achieve bronze.
At HGSS, Mike Salem, Simon Jackson, Simon Lansley, Mohammed, Robert Ayres, Harry Hespe, Thomas Wood, Joy Smith, Sam Carr, Grady Vines and Harrison Mapp took part.
Robert Ayres achieved the highest score of 76 and, as such, has received a silver certificate and Simon Jackson, Harry Hespe and Thomas Wood all received bronze awards.
Very well done to all those students involved !
A sample question from this year's senior challenge paper:
The following twelve integers are written in ascending order:
1, x, x, x, y, y, y, y, y, 8, 9, 11
The mean of these twelve numbers is 7. What is the median?
A. 6 B. 7 C. 7.5 D. 8 E. 9