Enthusiastic Entrepreneurs battle for Exciting new Enterprise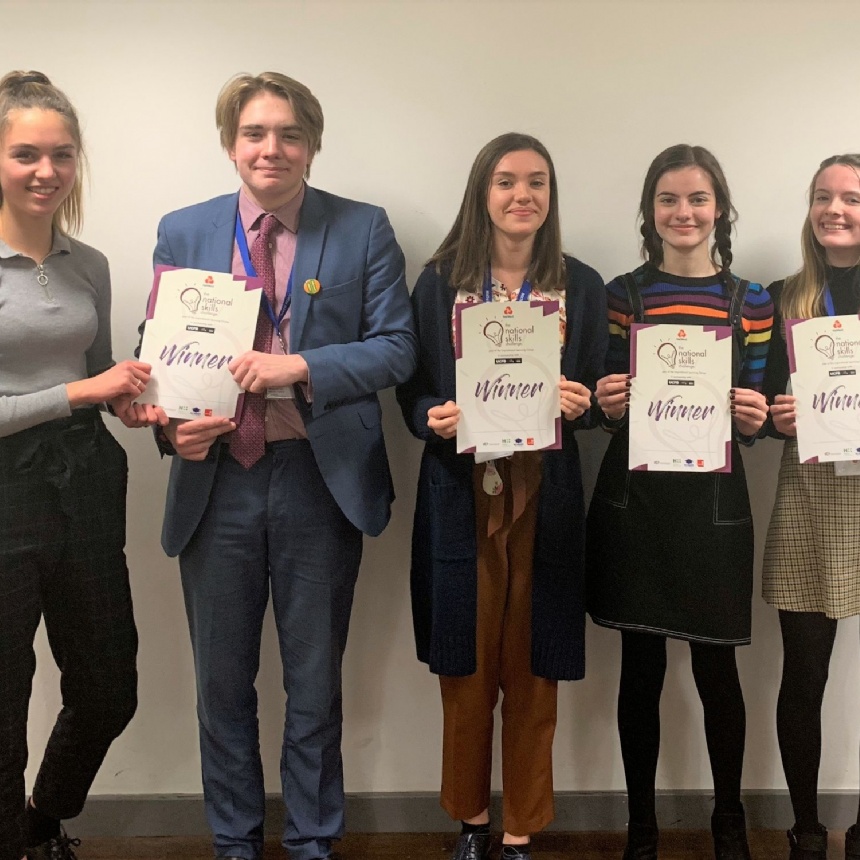 Teeth grinding, legs crossed, eyes pointed like daggers, the perspiration was palpable, as the petite piece of paper was unfolded: one thought resonated through the room. Who was going to win?
On Year 12 Enterprise Day, UCFB (University Campus of Football Business) offered one successful team the opportunity to present their pitch to a deluge of Business heads at Wembley Stadium in April. The pitch: identify the opportunity for UFCB's first campus expansion into Asia. Over the course of the day competing teams had to prepare and present their pitches having researched country and stadium and developed a marketing plan including branding, communication, a TV advert, mascot and merchandise; not to mention the arduous task of costing the whole thing.
"One minute…Four minutes...Ten! How can they expect us to cost the entire thing in twenty minutes!" – An indefatigable group accountant.
Time management was the quintessential resource we needed to allocate effectively. Adam Smith's Division of Labour was crucial in producing multiple posters, pamphlets and, to a lesser extent, punctuation marks in the constrained timeframe. Throughout it all the UCFB external team was constantly assessing our performance and selected eight groups for the semi-finals.
When the pitch presentations kicked off, although hesitant every team spoke with a fiery determination and earnest desire to win the grand prize. Pitches were presented recommending a variety of locations from the humid jungles of Thailand to the sunny steppes of Mongolia.
Nevertheless, there could only be one winning team, and with purpose, punch and perseverance Melissa Brodie, Abigail Lewis and Lauren Medway were victorious. Special commendation was also made for contributions from Oliver Swatton and Solene Imre, who will join the winning team for the final at Wembley in April and if successful will not only win a work experience opportunity with Natwest but will see their idea develop into reality.