Pipers' Corner Literary Festival - Holocaust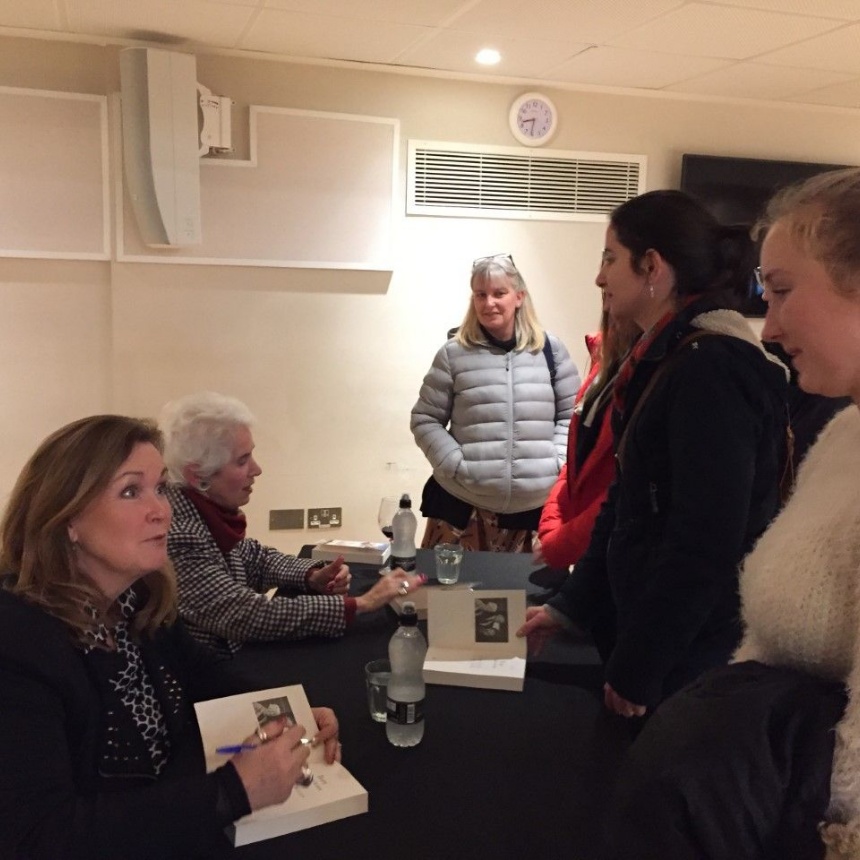 On 7 February, a few Year 9 and Year 11 students went to Pipers Corner Literary Festival to hear a talk with Wendy Holden and Eva Clarke.
Wendy Holden is the author of the book Born Survivors, a harrowing true account of the lives of pregnant Jewish women during the Holocaust. Eva Clarke is one of the surviving 'miracle babies' born near the end of World War II. Their talk brought the Holocaust to vivid, grim reality, and Eva Clarke shared a number of stories her mother told her about her life in concentration camps while she was pregnant with Eva. Extracts were read from Wendy Holden's book, and it is clear she spent a lot of time researching and talking with survivors to provide as unvarnished and true an account of the lives of several Jewish women during the Holocaust. Students were fascinated and sobered by the reality of the Holocaust, and were drawn to reading the book as a whole as a result of the talk. A signed copy of Born Survivors is now available in the HGSS library.