Magic Show - Friday 22 March 19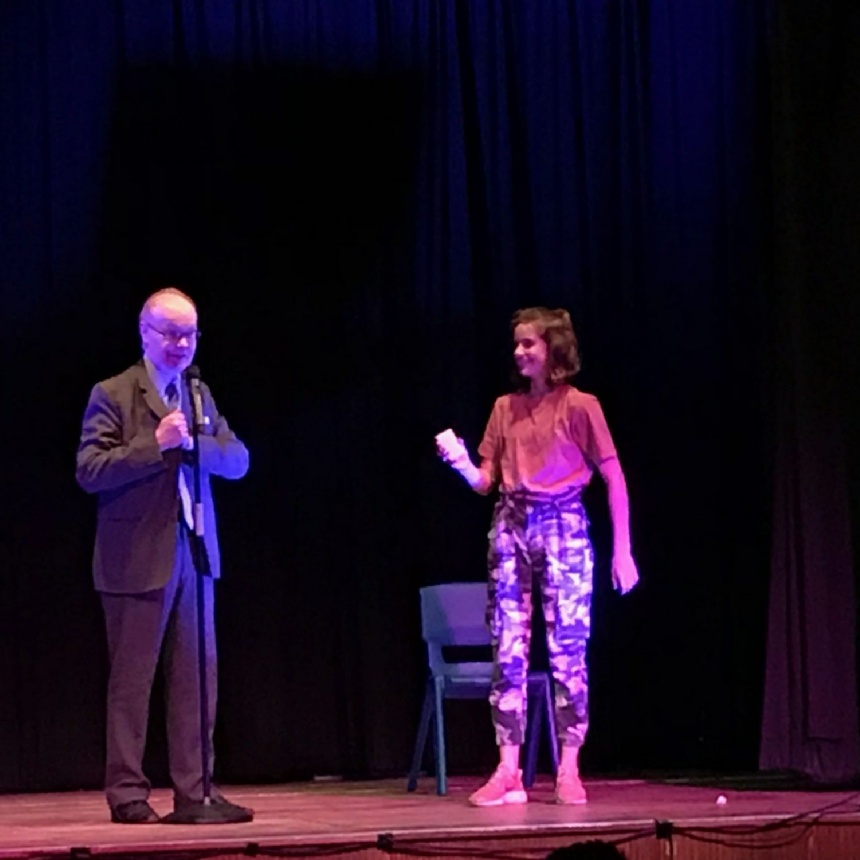 Many thanks to the Parents' Association for arranging such an enjoyable evening. In the words of one of the audience "I wasn't sure what to expect but... wow! What a fantastic end to the week. Thank you to all involved - I still ache from laughing".
Ian Keable's unique mix of magic, comedy, mind-reading and hypnosis made for a highly entertaining evening leaving everyone amazed and quite incredulous as to how he did it! Many thanks to our own HGSS 'Magician in training', Sally Grimm, who delighted everyone during the interval with table magic. Thanks to our school caterers Innovate for the delicious dinner, to our Prefect team for their help on the night and last but definitely not least to the HGSS Tech Team for the highly professional light and sound set-up.
We will keep you posted with how much was raised on the night. The PTA continue to provide valuable financial support to the school which will include additional items as part of the up and coming Expansion Plan. The PTA need your support so if you can join them please come along to the next meeting and get involved.