Seven HGSS Students at the centre of the Holmer Green Youth Club Young Leaders Team Award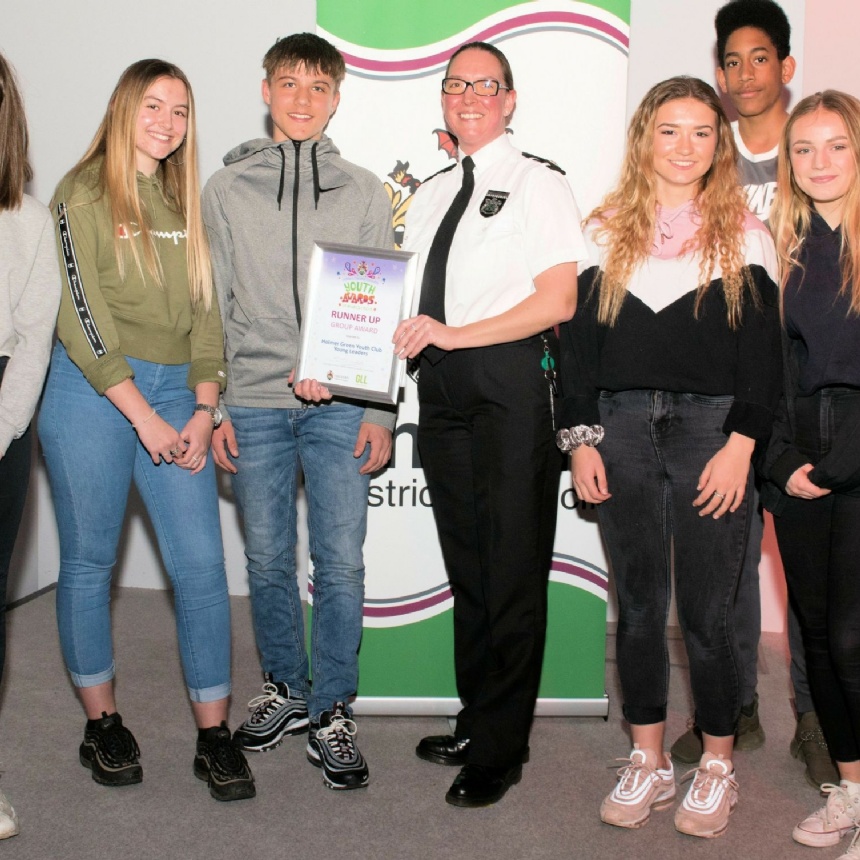 On Thursday 14 March a team of 8 young leaders, representing Holmer Green Youth Club, received the runners-up award at the annual Chiltern District Council Youth Awards.
The team comprised Evie , Jake, Jessica, Kia,
Meghan, Stacey, Makena and Sophie (non-HGSS).
They were complimented both for their positive attitudes in voluntarily helping to lead the younger Club members every week, but especially for the breadth of qualified training they had received, which the presenter believed was unique. While the more experienced leaders had already covered a very full range of courses, the newer leaders are still working their way through. Courses include First Aid: Safeguarding: Health & Safety: Equality & Diversity: Mental Health First Aid for Youth (MIND) and Self-defence for girls & boys.
The team award and their individual certificates will look great on their CV's !
Mike Turner – HGYC Leader – Jim Leftwich- HGYC Treasurer and HGSS Governor.