The Greatest Showman - Pop up Cinema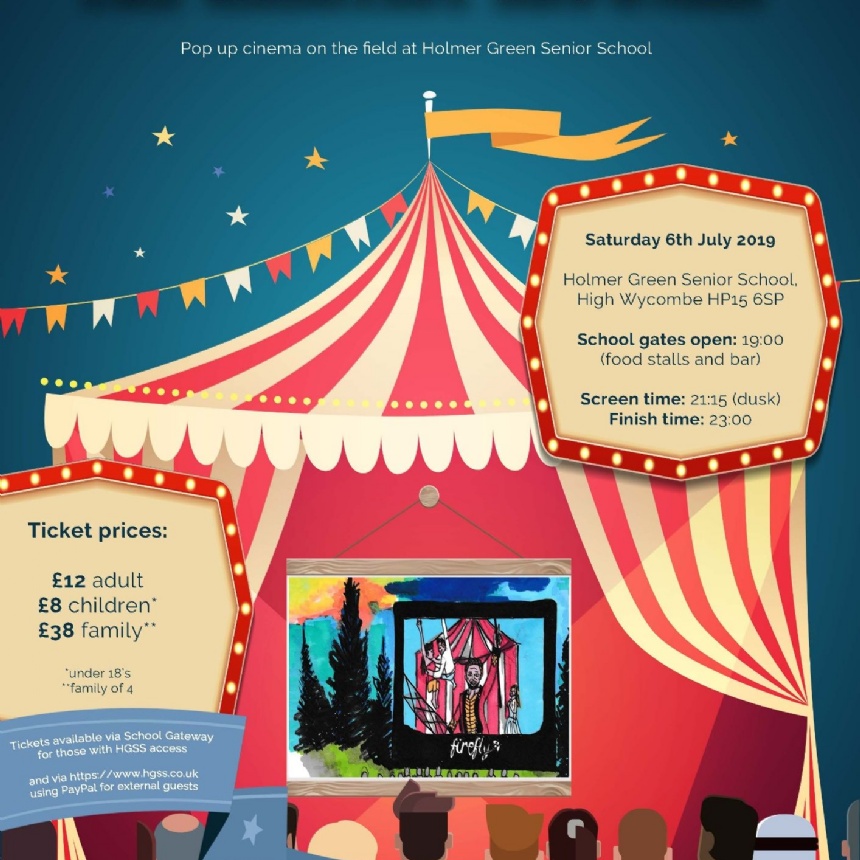 6th July - Pop up Cinema.
Looking forward to seeing you all on Saturday. You are welcome to bring picnic blankets and chairs etc to sit on. We have a wide choice of food and drink available including Dominoes Pizza so we will be asking all guests not to bring food and drink into the event. We are not distributing tickets - we will have a list of pre-paid tickets on the door and will be stamping guests on arrival. Raffle tickets numbers will also be allocated for all pre-paid raffle tickets.
The weather is going to be lovely so see you all on Saturday for this special event.
The PA are pleased to announce the screening of The Greatest Showman. Please see flyer attached below and buy your tickets via the School Gateway (preferred way for parents) or through Paypal via the link below: