Brilliant Club Scholars Programme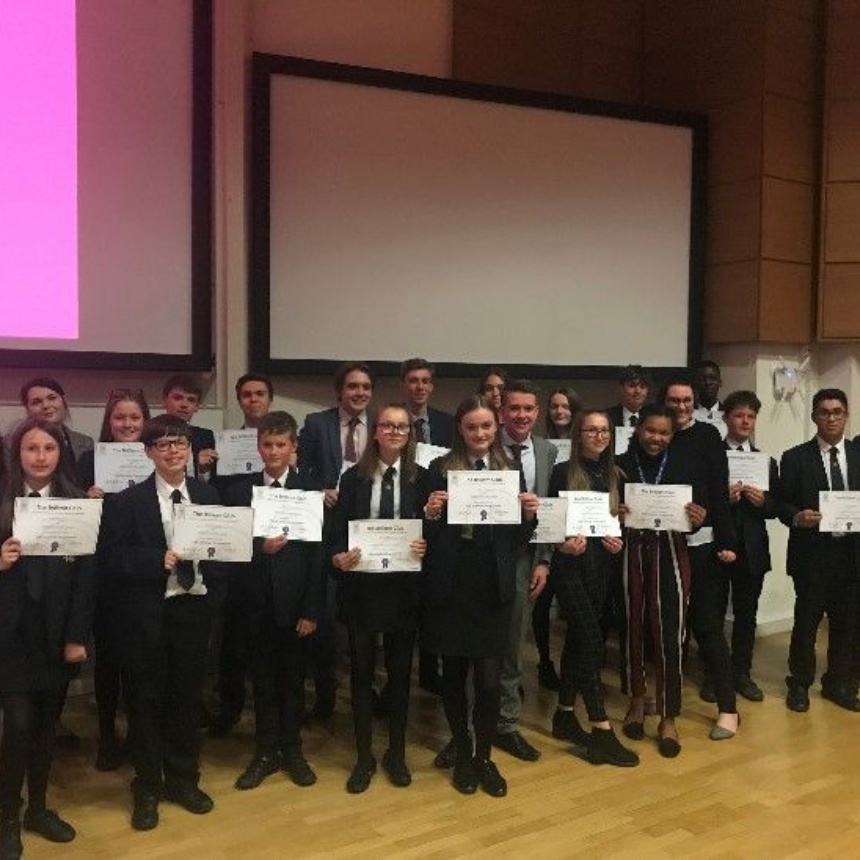 The Scholars Programme is an extra-curricular course run by The Brilliant Club which has been offered to a selection of students in our school in Years 8, 10 and 12.
The aim of the Scholars Programme was to educate us about academic writing, by working with a university tutor to improve our essay skills on supra-curricular topics; Year 8 studied a STEM project, whilst Years 10 and 12 studied Ethnomusicology. We have been having weekly sessions to learn about different sections of the larger topics; as a Year 12 student, my sessions consisted of learning about culture, rhythm, musical instruments as well as the study skills we would need to successfully complete a final piece of extended writing. These pieces of writing were to a standard above our current stage in education – Year 8s were producing GCSE standard work, Year 10s have produced A-level standard work and Year 12s have produced pieces of work to an Undergrad standard.
"As part of our course, we have had the opportunity to visit Goldsmiths College in London for a Launch Trip. Here, we had a lecture on revision skills and tips on how to cope with the pressures of studying to a higher standard than we are used to, what university is like and sessions where we could ask current university students any queries that we may have had. Following, this we had a tour of the college; it was really interesting to see how a London University campus is spread out, and the tour of Goldsmiths was valuable as it allowed us to begin to understand how universities function on a day to day basis. This was a very useful day as it provided us with an opportunity to learn about what life is really like at university, and how to be successful when producing pieces of academic writing.
The Scholars Programme has greatly helped me in a number of ways. Firstly, it has allowed me to begin to understand what life is like at university and how to cope with this during our trip to Goldsmiths. I also learned valuable essay tips such as an effective way to structure all of my essays in our final session with our mentor. In addition, I picked up skills such as analysing new information and learning most of the information very quickly in a way which I will not forget easily. The experience was completed when we attended our graduation ceremony on Wednesday 8th of May at King's College London. We had a reflection session, but also received a key note address from a prominent university lecturer as well as hearing from other graduates on the Programme. A highlight was hearing HGSS Year 8 student Mariam Irfan discuss her project using red light to manage athlete performance through a watch.
Overall, the Scholars Programme has been a very beneficial for me as it has taught me a lot of valuable skills. In addition to this, it has been enjoyable as I enjoyed learning about ethnomusicology, a topic I had absolutely no prior knowledge of – learning about things beyond the curriculum has been exciting. As a result of this I believe that the Scholars Programme is a very versatile course and if you get offered the chance to participate, please do!
Sam Carr. Year 12"