New York and Washington DC School Trip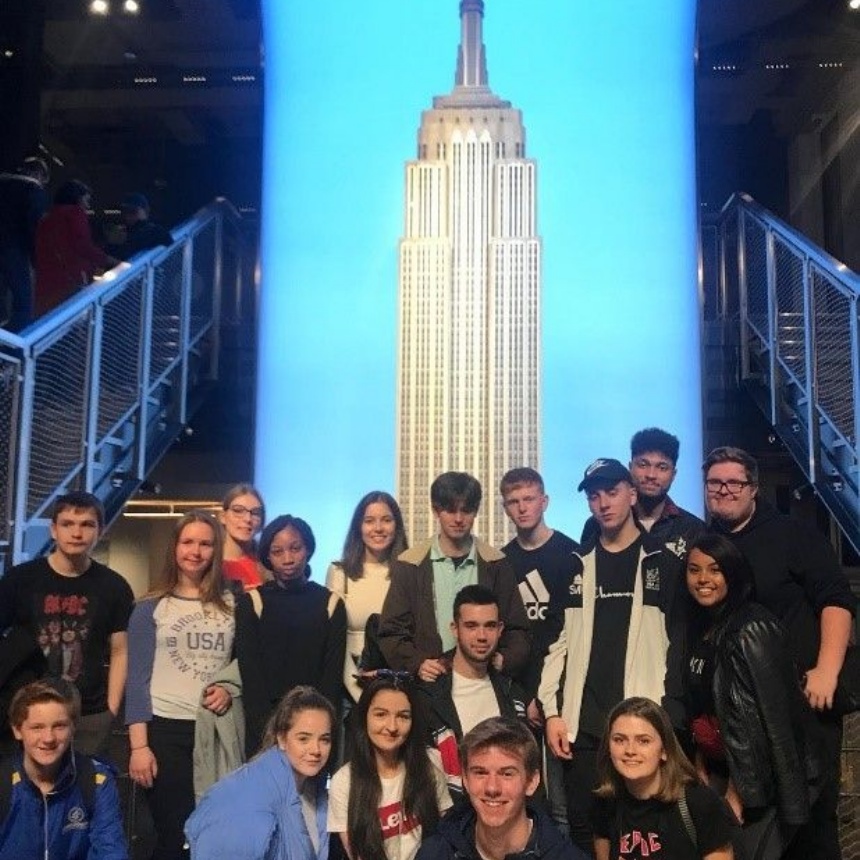 Over the Easter holidays, 17 members of the Sixth Form travelled to New York and Washington D.C. in a trip that provided valuable opportunities to further expand our studies in History, Politics and Geography A-Levels. We stayed New York for three days taking in the multi-cultural metropolis, and got to experience the typical tourist hotspots such as Times Square and The Empire State Building as well as visiting and visiting Ellis Island and The United Nations HQ where we saw Vice-President Mike Pence.
The United Nations provided an excellent opportunity for Geography and Politics A-Level students to further their studies by experiencing a geo-political institution first hand. In addition, we were fortunate to have a session at the 9/11 Tribute Museum where we listened to Jean-Marie Hargreave deliver an overview of the World Trade Centre, pre and post the terrorist attack in addition to providing a personal account of her brother who worked on the Northern tower on the day of the attack and sadly lost his life.
We then continued our trip by transferring to Washington D.C. Here, we visited Capitol Hill, The White House, The National Holocaust Museum, Abraham Lincoln Memorial as well as countless political landmarks and other museums. Politics A-Level requires students to learn about the American political system so we were very lucky to be in a city filled with political history. On our first day, we undertook a walking tour of the city taking in numerous memorials, A-level Geographers learnt about the tide-basin, and we ended on the National Mall, which connects Capitol Hill to the Washington Monument as well as being the location that the public can watch the inauguration of the President. Visiting the National Holocaust Museum was not only beneficial to History A-Level students but to also the rest of the group as it provided us with another moment to reflect on the past and how this has affected the present. Our final visit of the trip, was to the Capitol Building which was a priceless experience for Politics A-Level students to immerse ourselves in a building that fused beautiful architecture and was home to one of the most powerful institutions in the world.
I have only been able to give a small insight into what was really an incredible trip! On behalf of all the attendees we would like to extend our thanks to Miss Harrison, Mrs Golding and Mr Wooller for putting up with us for a week and making the trip a once in a lifetime experience!
By Olly Millea