High Wycombe Council Choir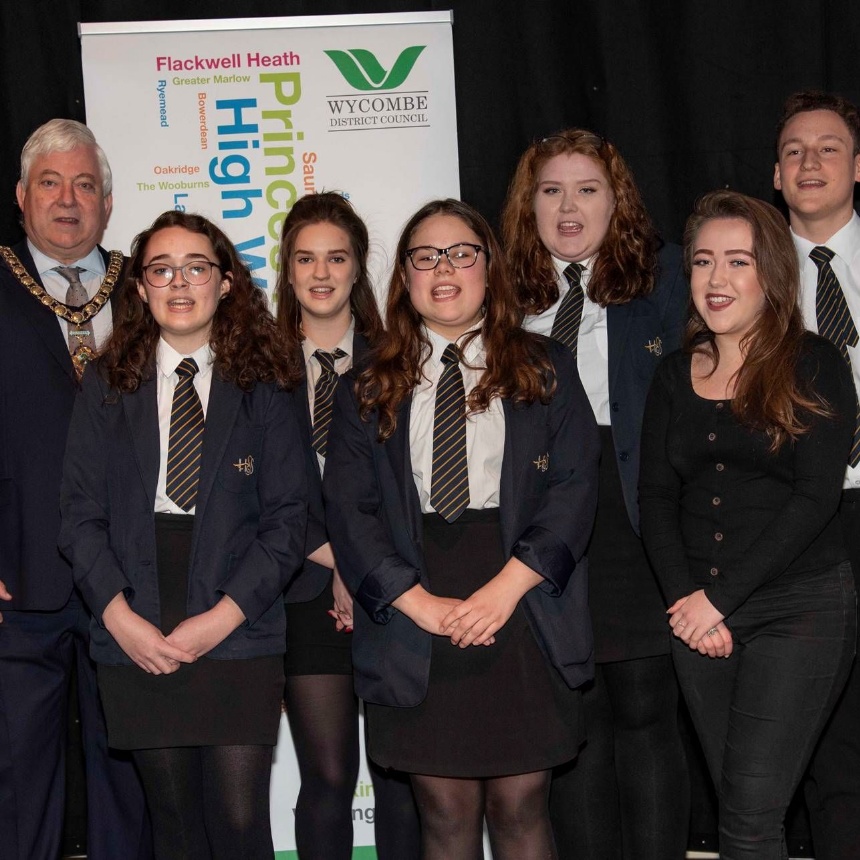 A great opportunity to represent our school!
We were invited by our Chair of Governors, Tony Green to sing for High Wycombe Council. Everyone was very welcoming and appreciative. We, as senior choir sang a full set for 30 minutes and really enjoyed it'.
Laura How, Emily Bustin, Charlotte Lyle, Carla Werrell, Sean Underwood & Katie Cherry.