Jon Hearne Trophy for Endeavour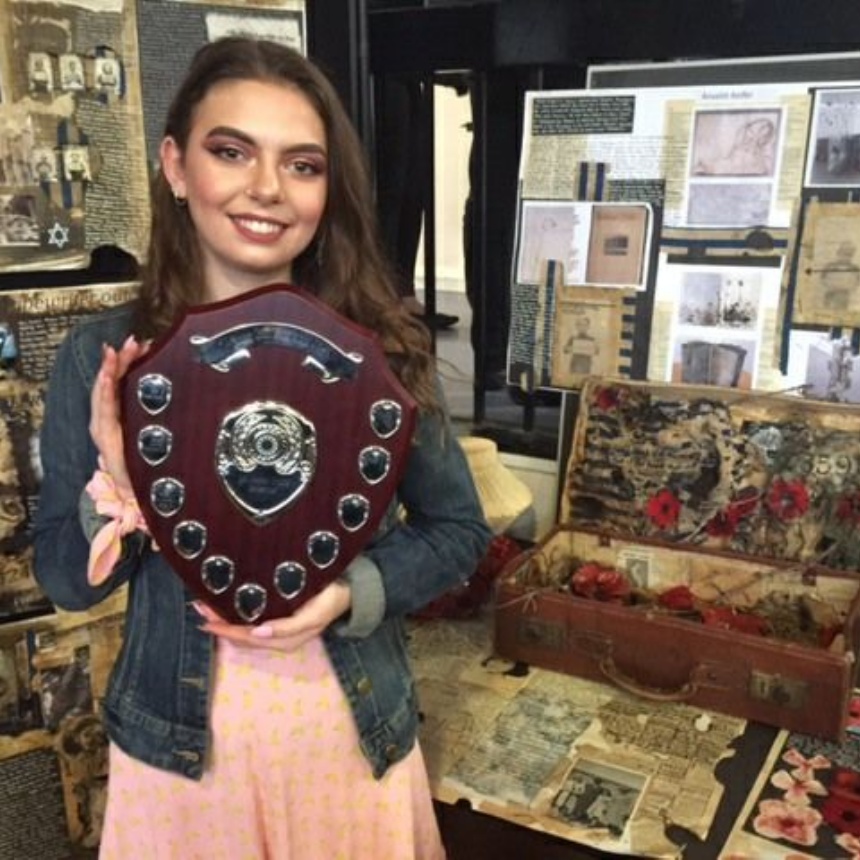 We are very proud to announce that Ophelia Anderson-Byskou was the winner of the prestigious "Jon Hearne trophy for Endeavour" at the recent Annual Art Exhibition.
Ophelia was presented with the trophy for her work based on WW2, which sensitively examined the treatments of the Jews placed in concentration camps.
Ophelia produced a range of textile pieces that were inspired by her trip to The Anne Frank Museum in Amsterdam, and Auschwitz in Poland.
The art exhibition showcased GCSE and A level work. All students had work in the exhibition, which was visited by over 200 people on the night. Nine other schools visited the exhibition, which showcased work in art, textiles, 3D, photography and graphical design.
Other winners included, Venuri Tenekoon, Gracie Brodie, Amy Woolldridge, Sophie Miller, Naomh Doherty, Katie Pilgrim and Evie Aldridge.