Poems of the Decade Conference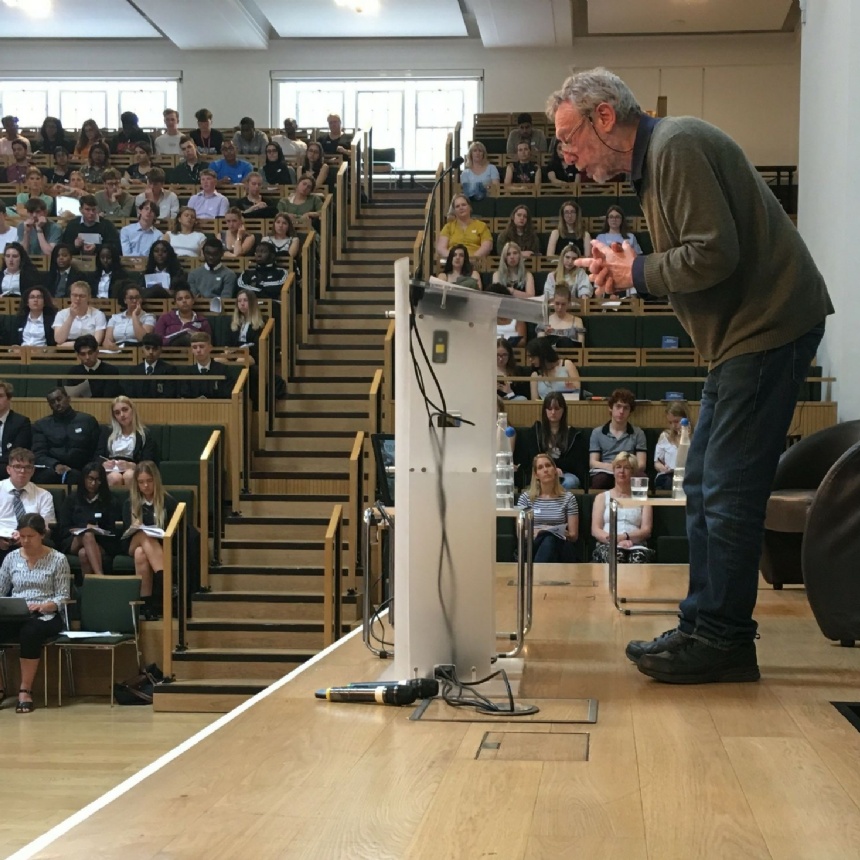 On Monday 24 June, the A-Level English Literature class went to the Poems of the Decade Conference in Euston Square. This was the second time we have taken an A-Level class to this conference and it didn't disappoint. The Poems of the Decade is an anthology of poems written after 2000 and a set text at A-Level.
There was a surprise appearance from Michael Rosen who lead a fantastic session on reading unseen poetry- focused on DH Lawrence's 'Man and Bat'. We had another session from a Professor of Poetry at the Arts Council centred around exam skills. In the afternoon, we met Daljit Nagra and Patience Agbabi who lead highly entertaining and interesting discussions about their poems. Finally, Harry Barker performed his award winning poetry slams which were a fantastic end to the day.