STEM Olympics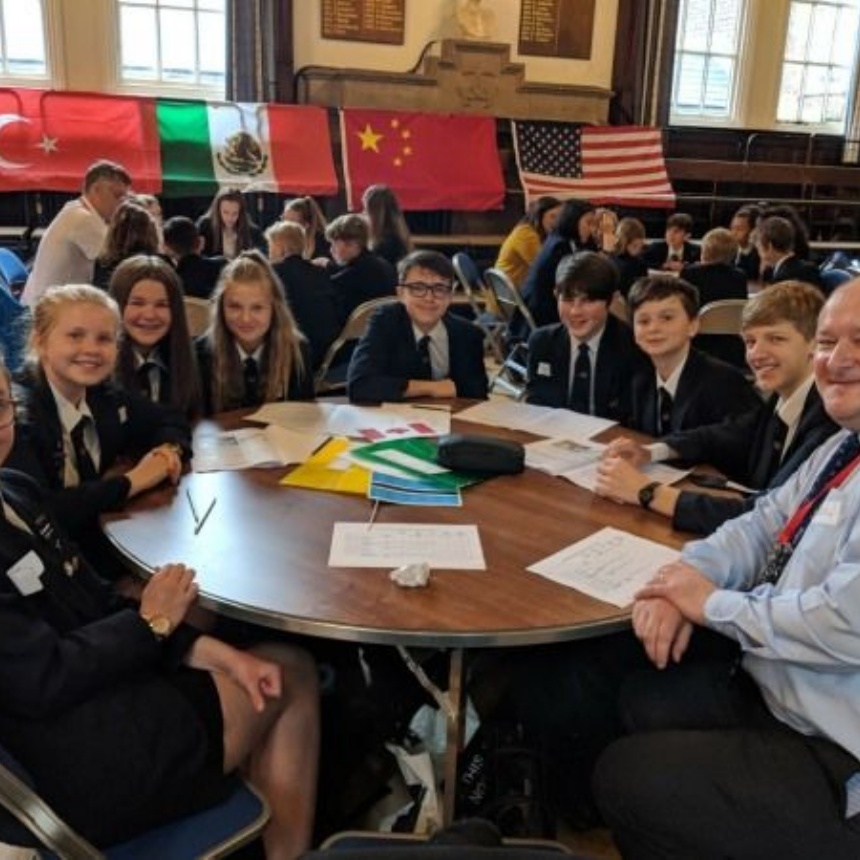 This year's STEM Olympics was organised by, and took place at, Wycombe Abbey School on Wednesday 19 June. The event involved taking 8 of our top 10 achieving Year 8 students to compete against other schools across Bucks and Oxfordshire in a range of science, technology, engineering and maths challenges. Over the course of the day our teams competed in code cracking, a maths relay, creating and quantifying universal indicator colours, building and racing model cars and designing a marble run.
We came 11th out of 24 teams and the boys won the 'guess the smarties in a jar challenge' using a mathematical approach and as a prize were allowed to take the jar home!
The event was organised extremely well with the students gaining experience in combining skills across the curriculum in an exciting and fun manor. All students asked if they can go again next year as they loved it!
Quotes from some of our students:
Kai : 'I liked that the trip was well organised and the marble run was my favourite challenge'
Sophie : 'Racing the cars across the entire length of the main hall was super fun!'
Meg : 'I liked the venue, the school was super posh and I loved the code breaking activity as it was challenging but fun!'
Annabelle : 'I really enjoyed the chemistry lesson and learning how to use a colorimeter'
Lewis : 'I like how welcoming the pupils and staff were from other schools even though we were all competing against each other'.