French and Spanish Taster Sessions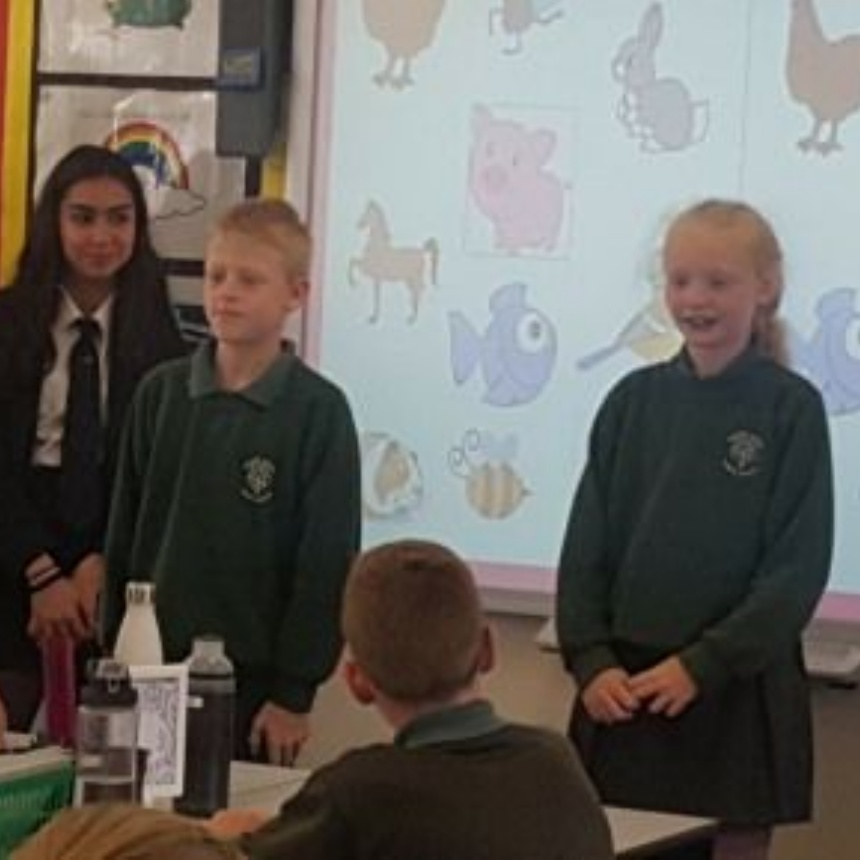 Seven students from Year 9 recently volunteered on 27 June to plan and deliver a French or Spanish lesson for Year 6, at the local Junior School. They did this with energy and maturity, interacting well with the Year 6s and working superbly as a team. We are so proud of them! You can read their own comments on the experience, below.
Students' comments:
French:
I think the day at the junior school benefitted all of us, as it gave us a great experience, and helped the year 6 pupils to learn some new vocabulary. It was great fun to play games with them and I really enjoyed it! James .
Spanish:
My experience at the junior school was quite nerve-rocking, I had never had to resent something to a group of young people, it was a bit scary at first but we started playing the games. It became really fun and I really enjoyed the day! Keira Nyoni
I really enjoyed teaching the Year 6s at the primary school. I think they really enjoyed learning new words and playing all the games. Most of them enjoyed participating and learnt all the new vocabulary easily! Overall, I enjoyed the experience of teaching and I found all the pupils were keen to get involved and I think they really enjoyed us coming in to teach them. I found this very rewarding. Tania
My experience teaching Spanish to the Year 6 pupils at the Junior school was really good. I really enjoyed it because it boosted my confidence a lot and gave me the chance to share my knowledge with younger children. I was really lucky and extremely grateful to be given this opportunity to do this!! Zaynab