Year 7 Bushcraft - 2019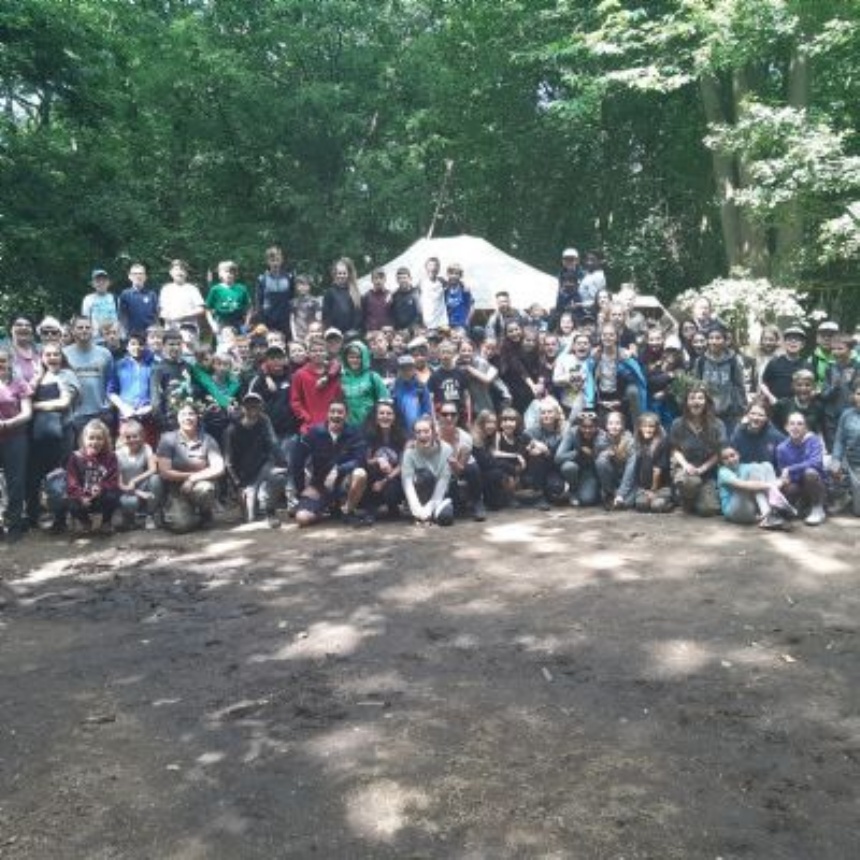 On the first three days of July the majority of Year 7 went on an amazing as well as unforgettable trip to Bushcraft, Hertfordshire. I'm sure that every single student has put in 100% into every activity that we were faced with.
We started our Bushcraft experience with a warm welcome by our camp leaders who by the end of our trip became great friends. They brought us to our new home for the next three days and we were all met with the strong smell of a blazing fire, the smell of the woods and forest floor and we could see rows of tents surrounding the two large yurts in the centre. We were soon to sing songs, play games and roast marshmallows. I could tell everyone was buzzing with excitement not only the students but the kind and amazing teachers who volunteered to help and support us during our time at Bushcraft.
Over the next three days we spent our time learning different as well as safe techniques to start a fire; learning about the most and least effective ways, knife skills were thrown into the mix and what you can make using a knife and first aid skills. The first aid skills proved to be a very enjoyable activity and we were given the opportunity to practice our new talents on our teachers using real equipment as well as in a realistic environment that simulated a plane crash. In our tribes we learnt how to make dens and those brave students who really wanted to experience wild camping slept out in them all night!!
On behalf of all the students including myself who went on the Bushcraft experience, we would just like to say thank you to all of the Bushcraft staff who made our time so special and incredible! Another huge thank you to the teachers who bravely dissected salmon and cooked it for our dinner, it was delicious! They truly were awesome and supported each and every single one of us as well as each other. And finally, to Mrs Stone who was able to make this trip possible.
To anyone who is lucky enough to come to Holmer Green Senior School take every opportunity you can and Bushcraft is definitely one of them.
By Leela Brookes (7.2)
Follow this link to see some of the fabulous photos from this trip.