Annual Sports Dinner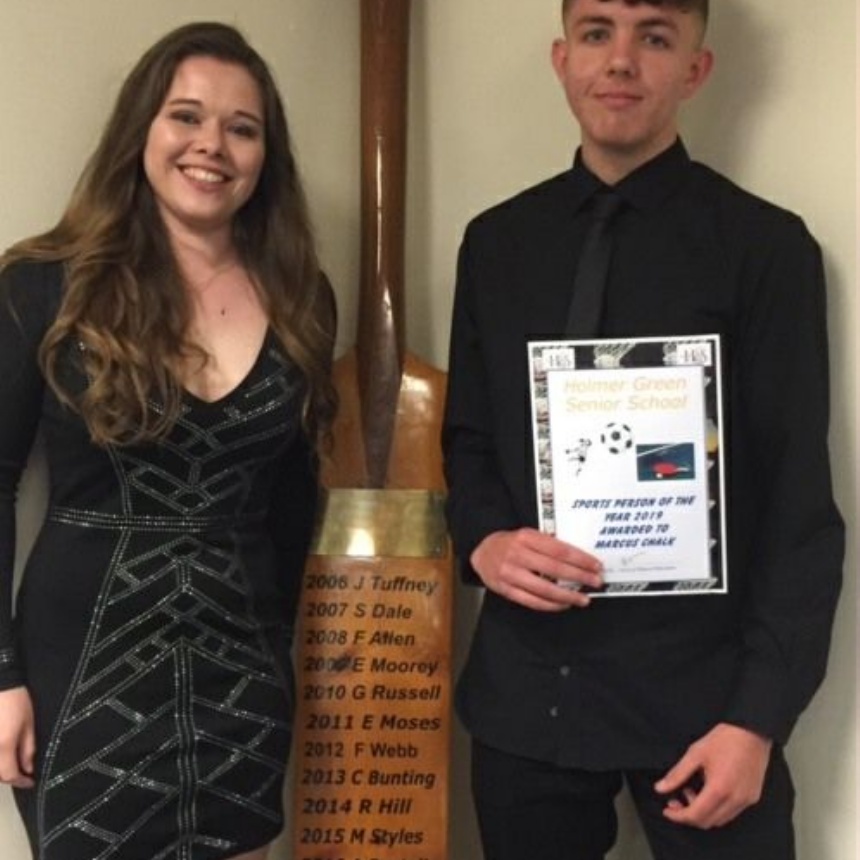 The Annual Sports Dinner was once again held at the home of Wycombe Wanderers, Adam's Park, on 25 June. The Sports Dinner is a chance to recognise the hard work and excellence of our students, who have to gain an invite to attend. This can be awarded for competing at County level or above in one or more sports, being a school sporting competition winner, the Sports Person of the Month, a school team captain, a volunteer or a recipient of one of the main awards.
The evening was a formal event with a 3-course sit-down meal followed by the presentations and then a speech from our guest speaker. This year we were fortunate to have Amber Luzar, who is a former HGSS student and now the Performance Analyst for England Hockey and Technical Lead for the English Institute of Sport. The students got to see a presentation on what an analyst does and a timeline of how Amber went from Holmer Green to the world stage, which has so far had a peak of helping lead the England Women's Hockey team to the Gold medal in Rio 2016.
Prior to Amber's speech two of the three main awards of the evening were announced. For his continued commitment and volunteer hours to PE and Sport at HGSS, the Outstanding Contribution shield was awarded for an unprecedented second and consecutive time to Cameron Kennelly. Many thanks and congratulations to Cameron.
The second eagerly anticipated award was the Team of the Year. This year there was a clear winner due to their performances in both the league and County Cup. The winning team was the Year 7 Football Team! We look forward to seeing more success next season.
The evening concluded with a reminder of the students who had been nominated as possible winners of the Sports Person of the Year: Amy Woodhead, Sam Pullan, Sally Grimm, Shayne Mulvaney, Dyelle Diamond, James Alexander, Carly Johns, Marcus Chalk, Alex O'Regan and Cara Duggan. This year's winner with their name on the Bat was Marcus Chalk! Congratulations to Marcus and all of the award nominees and winners. We now look forward to seeing who can earn an invitation to the Sports Dinner next year.......