Quiz Night - 18 October 19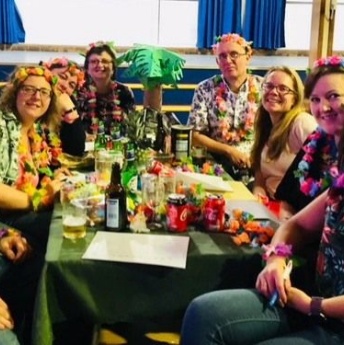 Many thanks to the Parent's Association for arranging such a fabulous evening.
Very creative questions including the round to build the biggest tower from marshmallows and spaghetti! The 'decorate your table' competition was very well supported this year with dressing up creeping in. The Humanities Department dusted off their flat caps for their team Quizzy Blinders but the winning team was probably also the most colourful so congratulations to Aloha Beaches.
If you didn't manage to join us this year then please look out for next year's date – it's such a brilliant evening! We raised over £1100 on the night!