Christmas Card Designs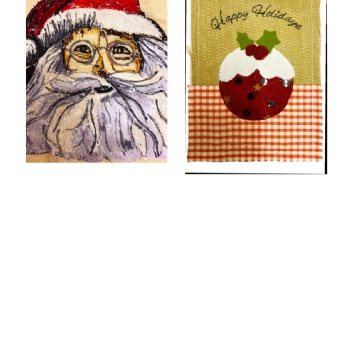 Congratulations to Year 12 students Jess Hammond and Jess Boughton for their winning Christmas card designs. The girls will be receiving vouchers for the Eden Centre.
Stitched Santa made by Jess H is embroidered using calico and the free machining technique.
Jess B has made her creative textile design using a range of fabrics, sequins and free machine embroidery.
Well done to all who took part.
Annie Hearne