History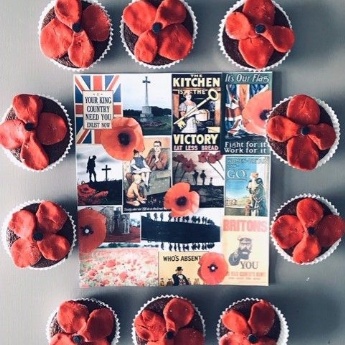 It has been great to see some exceptional work during the lockdown. Here are some examples.
Year 7
Stella Vasilchenko and Daniel Wilson for their Henry VII booklets. They have gone above and beyond, dedicating a lot of time, effort and commitment to History. Stella persevered when she found something difficult, showing resilience and Daniel risen to the challenge of analysing quotes and signatures to a high standard.
Year 8
Jessica Easden, Betsy Barcock and Esme Powell for their Remembrance work. Jessica showed her creativity by making a beautiful set of poppy earrings as well as a badge, and this work emulates her consistent conscientious attitude. Betsy has worked exceptionally hard at home, and has met all deadlines, not just by completing the work but approaching it with enthusiasm and flair! The work that Esme produces is always exceptional, and she has handled her study of World War One with great empathy.
Year 9
Sophie Marshall, Jack Kerr Sophie's attitude and work ethic throughout the last few months has been exemplary! Every piece of work is of the highest standard, with Sophie going above and beyond to ensure that she is writing in as much detail as possible and meeting every deadline. Without any hesitation, Jack has thrown himself in to learning about Hampton Court Palace, meticulously completing every task set. In exam questions, Jack is referring back to prior learning to ensure that his work reflects his best of his ability.
Year 10
Amy Alford, Ella Cockcroft, Amber Harrison and Sam Richmond for their Hampton Court Palace work. All of these students have met every single deadline, and have completed all of their work to a high standard. They have all made excellent progress with their exam questions, and have taken on board the advice and feedback, clearly following instructions.