Middle Earth Summer Project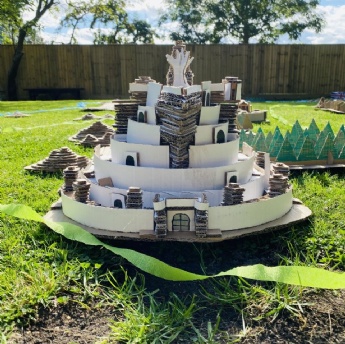 I have always enjoyed reading the books of J.R.R. Tolkien and my interest was further piqued when I received a book of John Howe's impressive drawings, for Christmas. Together these inspired me to delve deeper into Middle Earth and I began to wonder how I could create my own model of it.
My ideas started small, by creating maps and scale drawings of my favourite locations. Having moved house and having a mountain of cardboard boxes suddenly presented me with an opportunity that was too good to miss - taking my maps and drawings to the next level, as a 3D model. This became my Summer project - forty-five days later, approximately 1500ml of pva glue, countless coloured pens, a pair of scissors and a pile of cardboard moving boxes - saw my version of Middle Earth emerge. I really enjoyed seeing it all take shape and I hope I have done it justice.
Joshua Holroyd
Year 11