HGSS Expansion Plan Update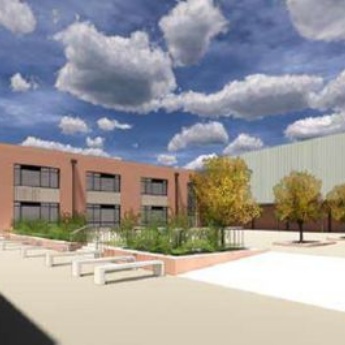 HGSS expansion work started on site on 2 November 2020 and is progressing well despite the challenges of the weather!
The construction phase is scheduled for 70 weeks with a project completion date of 21 January 2022. It is the intention that the new buildings are complete for September 2021 and all re-furbished areas completed by January 2022.
Progress to date includes the completion of the site perimeter fencing, the temporary access road and the new site welfare and offices. As you can see, the steel erection to the sports hall is nearing completion.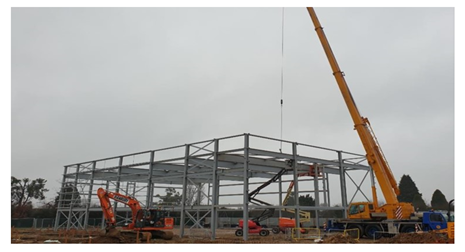 The Expansion Plan will give us fantastic, improved facilities for the students, including:
A new and larger Sports Hall including new changing rooms, toilets and classroom facilities.
A new Fitness Suite.
A Dance Studio establishing a fantastic Performing Arts facility.
A new block for Maths and English which will offer greatly improved facilities for both these departments.
3 new Science labs will give our school a fantastic suite of 9 Science Labs.
Humanities will be extended to 10 classrooms and Business and IT will benefit from 4 classrooms all located together.
A new Music Suite which will include 3 dedicated practice rooms and a new recording studio facility.
A much larger Dining Room and new Kitchen which will offer a seated area for all students at lunch. A new large social quad adjacent to the Dining Room will give a greatly enhanced environment for our students during these social times.
Pastoral and SEN will move to a new location together which will deliver a more co-ordinated approach to supporting students' needs.
A new larger additional Sixth Form Study Room and a dedicated dining space for Sixth Form use only.