LRC Lockdown Latest…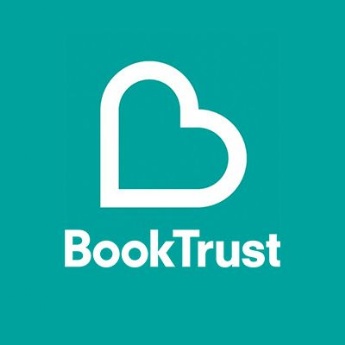 Library services continue to support learning and reading for pleasure throughout the lockdown, and you will find links to free reading resources, subject knowledge reading and support on the Library Page of the HGSS Website: https://www.hgss.co.uk/page/?title=Library&pid=1045
If you want some inspiration on what to read next, you could visit Book Trust Bookfinder to browse by theme/genre and age range – simply choose what grabs your interest and it will come up with lots of recommendations and links you can follow and find out more, before making your choice. https://www.booktrust.org.uk/books-and-reading/bookfinder/
Alternatively email the following information to Oldingt@holmer.org.uk for some tailor made reading suggestions for your next read:
What type of book are you looking for?
What's your favourite genre?
Name your favourite book of all time.
What was the last book you read?
Please rate how much you liked it…
not at all, not much, a little, a lot, I loved it
What was it about the book that made you choose this rating?
What is your favourite Film/TV Series?
What do like to do in your spare time?
For example, which games do you like?
What is your favourite subject at school?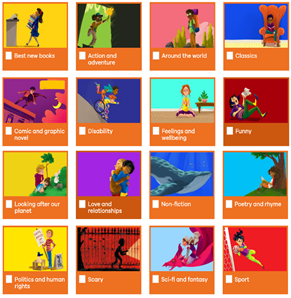 Given some of the recent virtual trips students have participated in, some might like to read something more…
Interpreting Images: Scroll through the pictures at the top of the Pobble website to see what explanatory language emerges in the stories they might tell…
Bletchley Park: Codebreaking Sisters by Patricia & Jean Owtram and Alan Turing by Jim Eldridge tell real -life stories, whilst great fiction books include The Enigma Game by Elizabeth Wein and The Messenger Bird by Ruth Easton.

Romeo and Juliet:
A beautiful book that presents Shakespeare stories in a comic strip style is Marcia Williams Mr William Shakespeare's Plays - it offers great refresher for those revising, or heading to a play.

A small selection telling related stories, for young adult readers includes:
Prince of Shadows by Rachel Caine tells another Montague-Capulet story of 'prince' Benvolio.
Saving Juliet by Suzanne Selfors offers a time-bending twist where Manhattan meets Verona.
Still Star-Crossed by Melinda Taub, follows a story after the deaths of Romeo & Juliet.
Warm Bodies by Isaac Marion tells the tale zombie style, while Twilight by Stephenie Meyer is a vampire love story.
Bright Smoke, Cold Fire by Rosamund Hodge sets the story of Mahyanai Romeo & Juliet Catresou in the walled sity of Viyara under the mysterious fog of the Ruining when the living die and the dead rise.
Noughts & Crosses by Malorie Blackman swaps out Montagues and Capulets for ruling class and under class.
Rani & Sukh by Bali Rai offers a fast-moving take exploring the experience of young urban British Asians negotiating their way thruogh two cultures.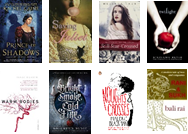 You could also watch some of these on screen, or alternatively, 1950s gang warfare in West Side Story – highly recommended as one of your Librarian's absolute favourites!
Mrs T Olding, Librarian & LRC Manager