Homerton College Cambridge University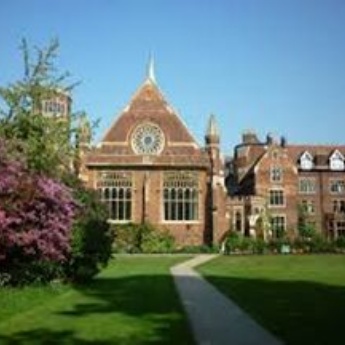 One of the opportunities the Year 12 students were made aware of during lockdown was the Homerton College Spring Access Course. Homerton College is one of the 29 colleges at Cambridge University and runs this course annually in the spring.
The aim of the course is to give students from disadvantaged backgrounds (such as low-income families and first-generation university students) the opportunity to gain more information on Oxbridge or Russell group universities to encourage more students from these backgrounds to apply to aspirational universities.
The course is running weekly after school for 9 weeks, with each weekly session focussing on a different topic, such as finance available for students, picking a course and UCAS applications. The course is supporting a number of Year 12 students in developing a range of skills, as well as providing them with information to allow them to make the most informed decision when they have to start applying to university later this year. Towards the end of the course, Homerton College is aiming to give the students enrolled the opportunity to select a course at Cambridge University, and attend virtual lectures to give them a real feel of what their potential chosen course would be like to study.
Along with the virtual lectures, Homerton College has planned sessions for students to partake in mock interviews, which will take place online and in the style of Cambridge interviews. The aim of this is to give students an experience of what the interviewing process would entail, and relive some of the anxiety surrounding the interviewing process, relieving worries surrounding applying to university and ensuring students can apply with confidence.
In addition to the above skills and opportunities given to students by the course, Homerton College is also giving all the students enrolled a gift bag and also the chance to be entered into a giveaway of 5 iPads. They are doing this to target resources to disadvantaged students and keep students engaged with the course.
The Year 12 students at Holmer Green that are currently undertaking the course are enjoying it and say that it is very informative and is helping provide us with a strong foundational knowledge of applying to a top-flight university. The course has encouraged us to apply to either Oxford or Cambridge in October - if you have the opportunity to take part in the programme, we highly recommend it!
By: Jake Dean