HGSS Expansion Plan Update - March 2021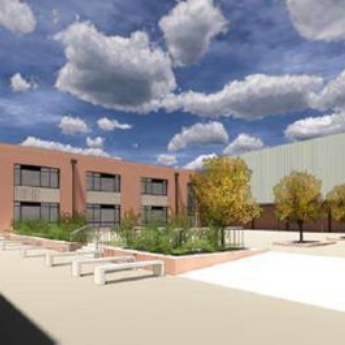 Works are progressing well and are still on target for a project completion date of 21 January 2022 with the new buildings being complete for September 2021 and all re-furbished areas complete by 5 November 2021. Exciting times!
Works to the Sports Hall and our new Teaching Block are continuing at a pace as seen in the latest photos below.
In addition to continuing with works to the Sports Hall and Teaching Block, priorities for April include external drainage to the school grounds and tarmacing the staff car park.
Another benefit of the project is that Willmott Dixon Construction's (WDC) Enterprise Advisor is working with the school to offer careers advice and mock interviews where possible. It is hoped to offer our students opportunities for Management Trainee positions although engagement with this process has been restricted by recent periods of lockdown.
We are keeping in contact with Holmer Green Village Society charity and Holmer Green First School amongst others. The Village Society are keen to lease an area they can turn into a communal sensory garden. WDC have engaged the architect and requested their help with producing design proposals.
Look out for future updates.