Parents Association - update and events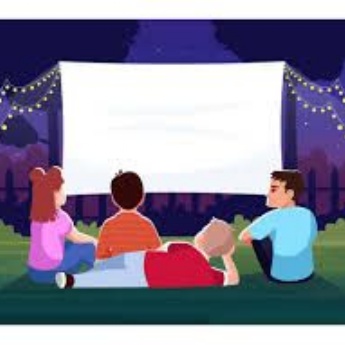 We hope that your children have enjoyed being back at school as much as you've enjoyed them being there!
The Parents Association continues to raise funds to support the school refurbishment and expansion project and of course we can't do that without the support of all parents, families, friends.
We have 2 ARMCHAIR fundraising activities
Shop via Amazon Smile
How does AmazonSmile work?
When first visiting smile.amazon.co.uk, you are prompted to select a charitable organisation. Amazon will give 0.5% of the net purchase price (excluding VAT and other shipping fees) of eligible AmazonSmile purchases to the charitable organisations selected by you. Select Holmer Green Senior School Parents and Friends Association or connect by following this link https://smile.amazon.co.uk/ch/1152695-0. We have raised over £200 this year.
Join easy fundraising
Whenever you shop online shop via the Easy Fundraising website the school earns cash. Doesn't cost you anything . If you've not signed up already this month please do so as it gives the school a chance to win £500, again no cost to you just use it as part of your everyday online shopping routine.
This month you can WIN £500 for Holmer Green Senior School PA by entering the #easyfundraising Easter Giveaway!
For a FREE entry, all you have to do is visit the competition page and click any of the listed retailers. This would make a BIG difference to us during this difficult time, so please take a moment to get involved!
https://www.easyfundraising.org.uk/giveaway/easter?utm_campaign=raise-more&utm_medium=facebook&utm_content=rm-eastgiv21-f1
Film on the Field - Save the date
Looking forwards to the summer when we hope we will be allowed greater freedom to hold some outdoor events. The PA are putting on an outdoor cinema show so please add 10 July to your diaries and prepare for a night out!
This event will be held on the school field and there will be a bar, pizzas, tuck shop, ice creams. It is a family event and we would love to see you all there. More information to follow. Tickets will go on sale after Easter.
Summer Raffle
Raffle tickets for the school summer raffle will go online at the beginning of next term. We had a great response to the winter raffle with some amazing prizes donated and won. The raffle will be drawn at the Film on the Field on 10 July. There will be prizes again for the class that purchases the most tickets. If any parents have something they could offer as a raffle prize please do get in touch, it could be an item or a service.
Where does the money raised by the PA go?
We will be making an announcement of the projects funded in the summer term.
Keep up to date with activities
Follow the PA on Facebook @HGSSPA or via the school website https://www.hgss.co.uk/page/?title=Parents+Association&pid=1077.
Your PA needs YOU!
At the end of the summer term we will be losing 2 of our PA Committee (Chairman and Treasurer) so please get in your nominations/nominate yourself. Please contact a member of the PA via the school office for more details. Both roles are hugely satisfying and really not too much work, just a good dose of enthusiasm needed and the team do the rest.