How to get ahead in an increasingly technology-driven world ​​​​​​​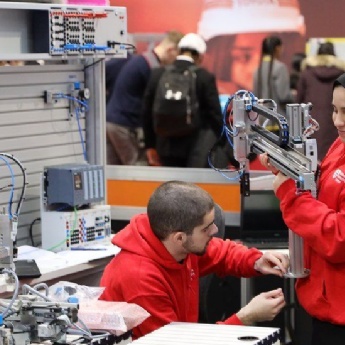 As part of National Apprenticeship Week, our Year 11 Computing and Y13 BTEC Computing classes were joined by local employer Dave Oxley, Senior Software Security Architect from McAfee, to talk about careers in IT and software development.
Mr Oxley talked students through the different routes into this thriving industry, both via university and through an apprenticeship, reminding students that the way best to way to future success is to demonstrate initiative, stay curious and follow what you are passionate about. Students asked questions about key skills required in the tech industry, and the difference between working in a small consultancy versus a larger organisation. Mr Oxley talked about the importance of communication – both written and verbal, being able to explain technology to non-tech audiences. He concluded the session by talking about important growth areas in technology for our students to think about, including cyber security, robotics, data science and AI.
Meanwhile, the importance of digital skills for future employment prospects has been highlighted in a recent BBC News report:
Mrs Rogers
Careers Advisor