Wycombe Wanderers Sports and Education Trust - Success for HGSS Student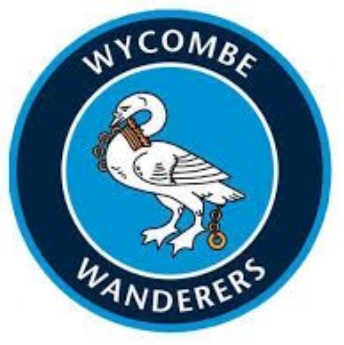 The 2019/20 season saw Holmer Green Senior School take part in the Wycombe Wanderers Sports & Education Trust (WWSET) programme, Future Goals, a project funded as part of the Wycombe District Council Young People Mentoring Grant.
Each week would see eight students picked up and taken to Adams Park Stadium - home of Wycombe Wanderers Football Club - to take part in a series of English and Maths lessons as well as broader sessions on non-academic topics such as building positive relationships, increasing self-esteem and self-worth, building resilience and the ability to overcome challenges, raising life and career aspirations, developing life and social skills and learning how to increase engagements in positive activities. Pupils also took part in small group and 1:1 mentoring sessions as well as completing a First Aid course.
Students also had the opportunity to work with the Chairboys central defender, Darius Charles, as he talked them through how to overcome challenges that they might face in life. Darius' story on overcoming physical and mental challenges is written into Chairboys folklore, having previously been told he may never play football again due to an arthritic hip. Students also took part in the High Wycombe Pancake Race.
WWSET have continued to support the students this year with online mentoring sessions.
Despite being cut short due to the Covid-19 pandemic and ensuing lockdown, there were some real successes from last year in the Future Goals programme with Holmer Green Senior School. Student Alfie Walker was proactive taking up the opportunity to join WWSET volunteering as a coach on a Saturday morning and again Saturday evening at our Premier League sessions. Alfie has now secured an apprenticeship with WWSET and started in July.
Working in partnership with the school WWSET we able to provide students with the opportunity of working in a professional kitchen award-winning chef, Arnaud Stevens, at the highly regarded George and Dragon in West Wycombe.
WWSET have a number of opportunities that students may be interested in, for year 11 we have a number of apprenticeship opportunities as well as combining football and A-Levels with Henley College Click here for more information.
For all year groups, there are opportunities to take part in football and fitness sessions as part of our Premier League Kicks offering.
We also offer volunteering roles at the weekend and during school holidays. If you are interested in volunteering with us please contact community@wwfc.com
Mark Heath | Head of Education
Wycombe Wanderers Sports and Education Trust