Inspiring Futures with Sixth Form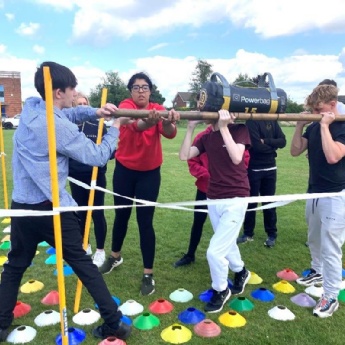 This half-term Sixth Form Enrichment has focused on encouraging our Year 12 students to start planning for next steps after school, with a series of workshops and activities to help inform and guide them through different pathways – university, apprenticeships, gap years or directly into employment.
This year has been challenging, with limited opportunities for real world work experience or external visitors coming into the school, but through a series of workshops, advice and guidance sessions and a visit to Buckinghamshire New University we hope they have received plenty of inspiration about the various routes ahead.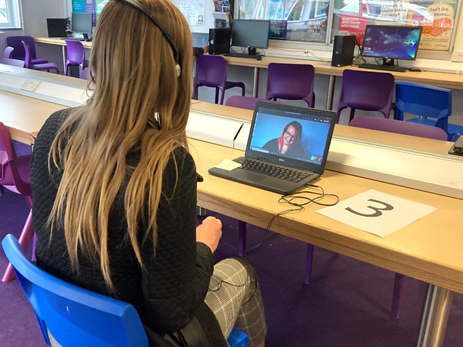 Activity culminated in two full days off timetable on 8 - 9 July with students participating in industry workshops (choosing between Healthcare, Business Logistics, Construction, Law & Justice, Marketing and Creative Careers) led by external employers to widen awareness about opportunities and offer advice about getting started in these key industries for the UK economy. We then ran a Q&A session with recent alumni who are either currently at university, in an apprenticeship, or had gone straight into the workplace after leaving school, all of whom were able to offer peer to peer advice about their experiences and decisions facing the same choices as our current cohort.
Then, having spent the previous week preparing their CVs, students participated in practice interviews (over Teams with external employers: a group of HR professionals from MOD Civil Service, and a couple of management representatives from Willmott Dixon, our school expansion partner). Students were not applying for a specific job, but rather getting a taster of the interview situation in terms of behaviours and generic questions, having previously attended an Interview advice workshop. Understandably, most students were fairly apprehensive about their individual interview, but the external interviewers reported really positively about how well they did, impressed with their polite and often enthusiastic engagement. Meanwhile, Miss Harrison (who leads on all our UCAS activity) took them through the UCAS platform and offered guidance on how to narrow down the important search for course and institution, and getting started on personal statements – a process that will continue into the Autumn Term. Later on, parents and students were invited to attend an evening advice session on Student Finance, by Ed Flack from Wizeup Consultants, and this was continued the following day with a full session on money matters, covering everything they need to know from budgeting, taxation to National Insurance.
We wrapped up our Futures Enrichment programme with a visit from the Army Outreach team, who ran a fun, outdoor activity-based session, using practical tasks to highlight skills of communication, teamwork, leadership and problem-solving. Teams battled it out to carry 'casualties' through minefields, lift heavy barrels off the ground using only lengths of rope and solve numeracy puzzles reliant on teamwork and talking to each other, with the losing teams forced to serenade the field with a karaoke song of their choice ("Sweet Caroline" and a Justin Bieber song, if you want to know!)
We will of course continue to support students into the next year, with planned Personal Statement, Apprenticeship and LinkedIn workshops to come. We are extremely grateful for the support of our 2 Enterprise Advisers (Matthew Weatherby from Willmott Dixon, and Nicky Clark from MOD Civil Service) who have helped deliver this programme, along with support and advice from a wide range of employers including Buckinghamshire New University, Study Higher, University of Law, Liverpool Institute for Performing Arts (LIPA), Locksmith Marketing Consultancy, Think Logistics, EH Photography, Network Nine Film, Ash Taylor (The Business Clubhouse), Gap360, Wizeup Consultants, Bucks Skills Hub and Army Outreach
Mrs Naomi Rogers, Careers & Employability, HGSS