Born Survivors - A story from the Holocaust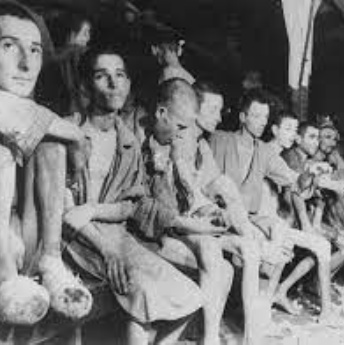 On Wednesday 24 November 2021, HGSS has the pleasure of hosting a talk and book signing by Eva Clarke, a Holocaust survivor, and Wendy Holden, the author of the biography Born Survivors detailing the survival of three women and their newborns at the end of World War II.
"Among millions of Holocaust victims sent to Auschwitz II-Birkenau in 1944, Priska, Rachel, and Anka each passed through its infamous gates with a secret. Strangers to each other, they were newly pregnant, and facing an uncertain fate without their husbands. Alone, scared, and with so many loved ones already lost to the Nazis, these young women were privately determined to hold on to all they had left: their lives, and those of their unborn babies.
A heart-stopping account of how three mothers and their newborns fought to survive the Holocaust, Born Survivors is also a life-affirming celebration of our capacity to care and to love amid inconceivable cruelty."
For further information please follow this link
The event is available for students from Years 9-13, as well as friends and family of HGSS. We highly recommend the event for students taking a history GCSE or A-Level to expand their understanding of the effects of the Holocaust. Tickets are available for £8.00, and there will be copies of the book available for purchase at the event. Refreshments will also be available for purchase.
The event will begin at 6pm in the Main Hall at Holmer Green Senior School. Please arrive by 5:50pm to find a seat before the event begins. We request that where possible, masks are worn for the safety of all attendees to the event.
Please make payments for tickets via www.schoolgateway.com. Please complete and return the slip below before Friday 5 November. It must be made clear that we have a no-refund policy once a financial commitment has been made towards an event.
To purchase tickets please use the Paypal link below:
SORRY - TICKETS ALL SOLD OUT NOW