Speech and Language - Developmental Language Disorder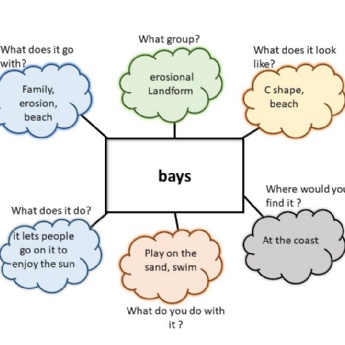 Many students with Developmental Language Disorder struggle to learn the vast amount of new terms that accompany the learning journey at secondary school. One useful strategy looks at the different aspects of what a word means in order to create connections.
By encouraging analysis of the different aspects of words, this strategy helps students to retain information relating to terms, to make predictions and ultimately to master important concepts. A current Year 10 student created this map to help with his Geography vocabulary.
Blank templates can be found by searching for 'semantic feature maps'.