SUMMER SCHOOL 2021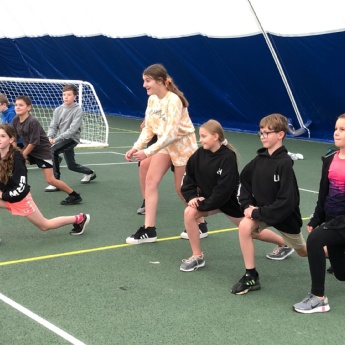 At the end of August HGSS worked alongside the Paris St Germain Academy to provide an exciting opportunity for new Year 7 students to spend time in school, getting to know staff and each other.
Students enjoyed the week and are delighted to share their experiences with you:
"Summer School was really fun! I was very nervous at first, but I wasn't worried for too long. First thing we did was when we were sorted into different groups. We barely knew anyone who was in our groups. However, after the first activity we knew so many more people. When we started the activities we all got to know each other. We spoke about our interests, what we do and had so much fun! Summer School was a 10/10 and I would definitely go again!"d
"I was really excited when I first came here. What I really enjoyed was meeting new people, friends and teachers. It helped me to get to know a lot of people including old friends who I haven't seen in years. We used a new HGSS facility called The Dome. It was amazing and had everything to keep me going as I find it very hard to sit still. I particularly liked it when we had a massive football game. I scored 3 goals. I loved Summer Camp. I see some of the Sixth Formers who were helping at Summer Camp around the school and always say hello. I personally think it was a great idea."
"Summer School was really fun and a great opportunity to make new friends before I came here. The food they served was very nice and not expensive. Some people from Summer School I knew from my primary school and it was great to see them again. I also liked the teachers (and still do) - they are kind and very nice."
"In Summer School I found dodge ball great fun and loved playing it. I didn't really enjoy maths because I found it quite hard. The English lesson was great fun. I enjoyed everything and made some great new friends"