GCSE and A Level Drama Trips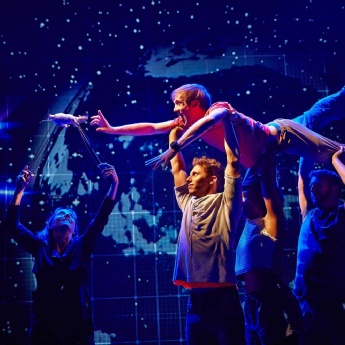 GCSE and A Level Drama students have been given the exciting opportunity to watch Curious Incident of The Dog in The Night-time at London's Troubadour Wembley Park Theatre for its limited 7-week run.
This gripping play has thrilled over five million people around the world, receiving seven Olivier Awards and five Tony Awards, including best play. Based on Mark Haddon's worldwide, best-selling novel, the story follows a fifteen-year-old boy, Christopher, who discovers his neighbours' dead dog. Mrs Shears' dog isn't just dead though but has been speared with a garden fork, and at precisely seven minutes past midnight. However, when Christopher is found standing over the dog's body, he is held under suspicion. Christopher knows it wasn't him and makes it his mission to solve the case! He has an extraordinary brain and is exceptional at maths, although struggles with his perceptions on everyday life. Forbidden by his father to carry out his detective work, Christopher must embark on this frightening venture alone, despite never having been to the end of his road alone.
And if this is not enough to feed our young cultured minds, the Drama department are also offering students the opportunity to see the beloved Blood Brothers on 22 March 2022 at The Wycombe Swan.