Free books for all Year 7 and 8 students!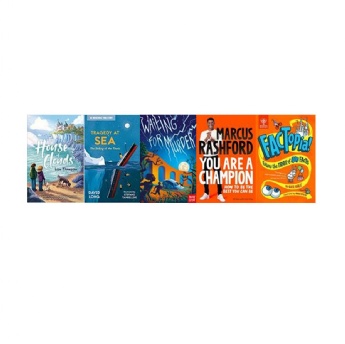 At the end of last term every Year 7 and 8 student was given a free book and bookmark to keep and take home, as part of the Book Trust Book Buzz Scheme.
This year the students could choose from an amazing selection of 17 different books, find out about all the titles here. Some of our favourites include:
The House of Clouds, Factopia, Tragedy at Sea, Marcus Rashford's You are a champion and Waiting for murder.