HGSS Well-Being
This new well-being forum has been designed to provide advice, support, and practical opportunities to encourage all our students and parents to lead happy, healthy lives; promote positive communication; and enable us all to make choices that support our mental, emotional, and physical wellbeing.
Our Rationale:
Your mindset matters. It affects everything - from the decisions you make, to the way you raise your children, to your stress levels and overall well-being.
Our Aims:
To be on hand to answer any questions or concerns you may have concerning mental health and wellbeing
To provide a series of useful up-to-date resources, training/learning opportunities
To offer useful tips and helpful video links that will provide guidance and support for your overall wellbeing
Our Promise:
To update you fortnightly to ensure we keep the focus of positive mental health and well-being at the forefront of everybody's thinking.
Courses available for students starting 28 February 2022:
Building confidence and self esteem

Managing Stress and Anxiety

Building positive relationships
The past 24 months have been tough on students, especially their mental health with approximately 67% of young people believing that the pandemic will have a long term negative impact on their mental health.
This is why this year's
Children's Mental Health Week
is more important than ever. We can use this week to take some time to
focus on mental health
and encourage students to think of how they can best look after their own mental health and how they can support family or friends with their mental health too.
PLEASE SEE FLYERS AT THE BOTTOM OF THIS PAGE.
If you need any extra support - please ensure you communicate with your child's Head of Year or the Pastoral team at HGSS. We are always here to help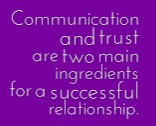 Apps to help your Metal Health
There are a variety of apps for ISO and android devices that can support your mental health.
Headspace is a free app with advice managing anxiety and relaxation methods.
Calm Harm is a free app that provides a range of techniques to relive emotional distress. It's particularly helpful if you often use self harm to cope.
For Me is a free app from Childline. It offers counselling, group message boards, and advice.
Useful Online Support Services
Kooth is and online service. Kooth.com Any student can log on and speak to a trained counsellor.
Childline can be used if you are concerned about yourself or someone you know you can call for confidential, free support. Tel: 0800 111
The Mix provide one-to-one support for young people on all aspects of a young persons life
CAMHS is an early intervention mental health service for teens. Referrals can be made through HUB or your GP.
Wellbeing Service offer CBT (Cognitive Behavioural Therapy) and group therapy to anyone over 16 years struggling with their mental health, visit the website to refer in.
Health for Teens offer advice 1-19 years on topics from emotional wellbeing, addiction and healthy relationships.
Child Bereavement UK have advice on managing grief and local services.
Young Carers in Bucks offer practical and emotional support to young people with caring responsibilities.
Young Stonewall provide information and support for young LGBTQ+ individuals across the UK.
Relate offer counselling to young people, and specialise in relationship troubles.
Switch is a drug and alcohol misuse service. Please contact HUB if you, or someone you know, needs a referral.
BEAT (Beating Eating Disorders) offer advice and guidance on eating disorders, with a youth helpline.
Self-Harm UK offer support to individuals dealing with and recovering from self-harm.
Gangsline provide help and support to young men and women involved in gang culture
Fearless has information and advice about crime and criminality and also provides a safe place to give information about a crime
https://parents.au.reachout.com/skills-to-build/connecting-and-communicating/things-to-try-effective-communication/how-to-communicate-effectively-with-your-teenager