Library Book Swap
The Giant Wednesday Book Swap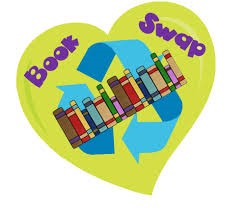 What is it?
A free second-hand book swap on the last Wednesday of every half term. If you have read it, you can swap it!
When is it?
The next Giant Book Swap is Wednesday 10th of February. It is held in the Library during break and lunch.
Why take part?
Students can swap books which they have read and no longer want for new ones, and recycle their books.
How to take part
Students can bring in books for Book Swap into the Library anytime they like. They will be given a token for every book they donate to Book Swap, and these tokens can be exchanged for books on Book Swap Days.
Tokens can be kept for future Book Swap Days.
Please see Mrs Law in the Library for more information.