Remote Access to Learning
In the event of school needing to be closed for any reason, lessons will switch over the Remote Learning.
Classwork activities and linked resources can be found on the Satchel/Show my homework app and website. Students should log in as normal and follow the link to the 'timetable' section. Students can view their timetabled lessons and the associated learning activities and resources. Links to homework can also be found here. Classwork and homework can also be viewed in the 'to do' lists and calendar. Tasks are colour coded with classwork in a red bubble and homework in a green bubble.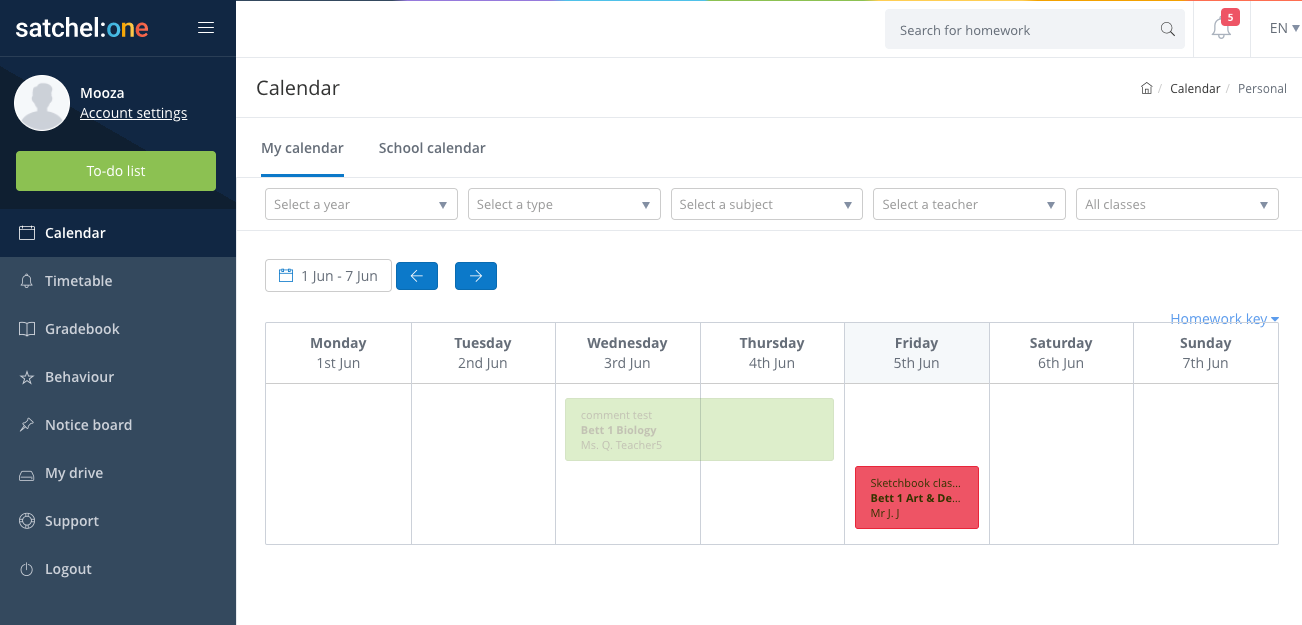 Please note that full attendance to school is still expected for all students and this feature is only available to students who are unwell, shielding or isolating due to COVID-19.
If you would like any further guidance or support to access learning from home please contact Ms Lary, Deputy Headteacher (Teaching & Learning).