Student Management Team
Head Student - Oliver Swatton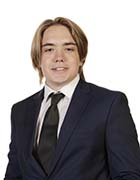 Subjects studied: Mathematics, Politics, History, and Religious Studies.
Hobbies: Ju Jitsu, Chess, Books and going to the gym.
Enrichment Activities: Model UN, Rotary Club of Public Speaking, National Skills
Challenge runner-up, Community Service for Year 11 History, Work experience for Religious Studies, Brilliant Club Graduate, subject mentor for History and Politics, Work experience in the House of Commons and participant of the Homerton Shadow Scheme.
Post Sixth Form Aspirations: Studying Economics at The University of Cambridge, and avoiding financial ruin.
Thoughts of the Sixth Form: I am honoured to have been selected for the position of Head Student, and shall pursue this role with vigour and energy. Hopefully, I can make student life a little easier and give back to the school that has provided so much for me. Moreover, this opportunity will allow me to further refine my character, and work in a collective to institute tangible differences in the atmosphere of the school. I hope to do this, through increasing community involvement throughout the next year. Furthermore, I would love to improve the relationships between the years, as well as steadfastly put forth any new proposals our students support
Head Student - Melissa Brodie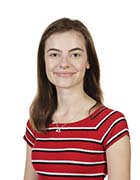 Subjects studied: A level Psychology, BTEC Music and BTEC Performing Arts
Hobbies: Playing saxophone and guitar, snow skiing and astronomyEnrichment Activities: As part of my community service, I encourage and read with Year 7s, I also play in the sixth form band and school band which perform regularly at concerts and even at lunch times. I have multiple work experiences such as: Sky UK (working in the acquisitions team), Mabrouka Events, Cirkle PR and CAA-GBG Global Brand Management Group
Post Sixth Form Aspirations: I'm still not sure what I want to do which is why I am using opportunities like Head Student to get a better understanding of what I want.
Thoughts on the Sixth Form: I want the sixth form at HGSS to be even more inclusive and a positive environment for everyone by improving overall wellbeing through various enrichment opportunities.
Head Student - Sam Carr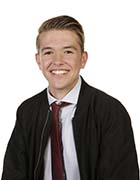 Subjects: At A-level I study History, Politics, Maths and an EPQ which I thoroughly enjoy.
Hobbies: Outside of school I am part of a football and cricket team at Holmer Green sports association. I thoroughly enjoy playing and being part of a team in both of these sports. Moreover, I have been a coach for an under 11s cricket team for two years now showing that I can lead teams very well in addition to listening to what everyone wants to happen.
Enrichment Activities: In addition to my subjects at school, I have partaken in a large amount of enrichment activities including; gaining a bronze certificate in the maths challenge, The Brilliant Club, Model UN, Community service, all the open evenings and numerous trips for other subjects. These have all proven to me how great our sixth form is as it not only provides a large amount of academic opportunities, but also vast amounts of extra-curricular activities.
Post Sixth Form Aspirations: I chose to study these subjects as I aspire to go to university and study History post sixth form.
Thoughts on the Sixth Form: I wanted to become a head student as I want to give something back to the school as well as ensuring that those who follow me are provided with the same opportunities as I was. Moreover, I wanted to become a head student so that I could leave my legacy at the school through the actions that I will take.
Head Student - Sophie Newell
Subjects Studied: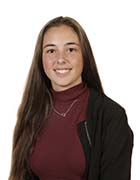 EPQ, Business, Philosophy & Ethics, Psychology
Hobbies: Equestrian, art
Enrichment: Community service in science, work experience at snowball farm equestrian centre
Post 6th form aspirations: Get my equine massage qualifications and then go onto a full animal physiotherapy diploma at 21- hopefully to set up my own ESMT and Equine Physiotherapy business in the future.
Thoughts of the 6th form: I am proud to be part of HGSS 6th form because it hasn't been an easy journey to get here, but I am loving it and am so happy to be part of such a supportive community. When I leave I hope that as a head student I have been able to make more students aspire to be part of the 6th form at HGSS, so they have a chance to experience just how great it is first hand!
Student Governor - Abigail Lewis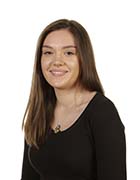 Subjects Studied: Maths, Biology, Photography, and EPQ
Hobbies: Swimming, walking, dance, drama, photography, and travelling.
Enrichment activities within school:
Former Head Student Librarian
Former Prefect
Student council
Student governor as a member of the student management team
Volunteering in a Year 9 Photography lesson
Photography and Biology subject mentor
Anti-Bullying Committee
Duke of Edinburgh Silver and Gold
World Challenge
Post Sixth form aspirations:
Go to university to study a biological degree, and then go on to study Veterinary Medicine as a second degree.
Thoughts of Sixth Form:
My time in Year 12 has allowed me to grow as a person, both in my ability within the classroom and my self-confidence. I am immensely proud to be able to call myself a member of Holmer Green Sixth Form, the community within which I am apart of is supportive and welcoming allowing each member to grow academically and socially, learning skills that prepare us for life outside of school. HGSS is always looking for an opportunity to improve and develop our sixth form into an even greater place to be, and I am incredibly honoured to be a part of the Sixth Form Management team making this possible.
Student Governor - Lauren Medway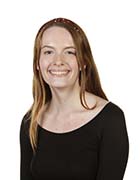 Subjects studied: English literature, Religious studies, Psychology and Music
Hobbies: Singing, playing the piano, reading (a lot)
Enrichment Activities within school: Weekly reading with Year 7, National Skills Challenge, Brilliant Scholars programme, frequent participation in school concerts, A Capella, Feast on the Field and Work experience with PR company (TBC).
Post Sixth Form Aspirations: Studying English Literature at a competitive university.
Thoughts of the Sixth Form: I am proud to be a part of the Sixth form management team, as it will allow me to share my point of view and hopefully improve HGSS for the better. My main aim as a member of this team is to improve connections between year 12 and 13, and make the Sixth form an even more supportive environment. Hopefully - as my role will allow me to talk directly to school governors - I will have an active role in decision making; leaving a lasting impression that will help students for many more years to come.
Student Voice Co-ordinator - Harrison Mapp
Subjects Studied: Maths, Physics, History
Hobbies: Rock Climbing and Running
Enrichment Activities: Subject Mentor for Maths and Physics, Member of Student Working Party.
Post Sixth Form Aspirations: Move on to Higher education to dig deeper into the field of Maths and Physics.
Thoughts of the Sixth Form: As a Member of the Sixth Form Management Team I am proud to be a part of a school where our voices are heard and where our input can make real changes happen within the school.
Events Team Manager - Robert Ayres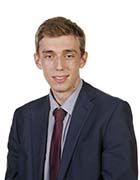 Subjects: Maths, Physics, Product Design, Btec Sport
Hobbies: Swimming, Cricket, Football, General sport, Swim teaching/coaching.
Enrichment activities: In school; Sports leaders, Engineering work experience at Heathrow. Outside School: Gold DofE
Post 6th Form Aspirations: I hope to go to university by the coast to study Mechanical Engineering as a joint bachelors, Masters degree.
Thoughts of the Sixth Form: Sixth Form at HGSS is a great place to be. Everyone is friendly making work seem like less of a strenuous time. I am proud to be a part of the management team as it means I can further enrich the students of the sixth form with more opportunities.