Student Management Team
Head Student - Grace Brodie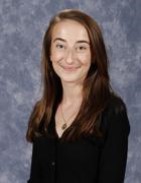 Subjects studied: Geography, Business Studies, Philosophy & Ethics
Hobbies: Photography/videography, fashion, snow skiing and travelling.
Enrichment activities: Within school I give my time to being the school photographer, take part in community service for a Year 7 French class as well as taking care of younger members of the school struggling with mental heath issues in my role as a Mind Mentor. Some of my best achievements whilst being at HGSS have been coming second in the National Rotary Club Public Speaking competition and project managing our schools team for the National Skill Challenge. Outside school I volunteer at my local old people's home every Sunday morning.
Post Sixth Form Aspirations: I would like to move on to do a Business Marketing Degree as well as going on travelling adventures with my sister.
Thoughts on the Sixth Form: The culture in this Sixth Form is friendly and supportive and I really enjoy all the opportunities we are given.
Head Student - Ollie Graham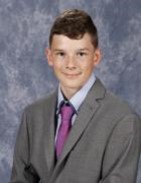 Subjects Studied: I am currently taking A-levels in Chemistry, History and Psychology along with an EPQ
Enrichment Activities: During my time in our Sixth Form I have been offered a number of opportunities including, The Brilliant Scholars Club, Subject Mentor for Chemistry, community service for the History Department, Sutton Trust programme at Kings College London, World Challenge and a course in first aid. I have also helped out at Open Evenings, whole school assemblies and trips abroad with the school.
Post Sixth Form Aspirations: Studying Criminology with Psychology
Thoughts on Sixth Form: I am delighted to have been offered the position of Head Student as it has been my aspiration from my early years in the school. I wanted to give back to the school after all the support they have given me. This Sixth Form is incredible in providing opportunities for all students as well as supporting them throughout their journey here, as Head Student I would like to keep providing students with many opportunities that will set them in good stead for the future.
Head Student - Freya Harries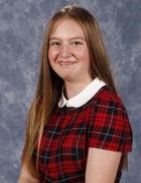 Subjects studied: A level History, A level Geography and BTEC Music
Hobbies: Ice skating, playing the clarinet and dancing
Enrichment Activities: I am a part of both the Sixth Form and school bands, we play in our school concerts and at other school events. I am also a part of the Sports Leaders Qualification programme. I am currently leading a newly formed Sixth Form Environment Committee that is dedicated to improving our school environment.
Post Sixth Form Aspirations: I'd like to go to University to study History, but from there I am not entirely sure what I would like to do.
Thoughts on the Sixth Form: HGSS Sixth Form grants many opportunities that I, like many others, have benefited from, and I am incredibly proud to not only be a member of our Sixth Form but to also be a Head Student. I hope to be able to use my position to help improve our student experience.
Head Student - Emily Hespe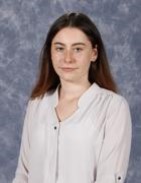 Subjects studied: Art, English Literature, Philosophy & Ethics
Hobbies: Fine Art painting, travelling, hiking
Enrichment Activities: Community Service in Religious Studies, volunteer work at a village shop and cafe, DofE Bronze, Silver, and Gold, Subject Mentor for Religious Studies.
Post Sixth Form Aspirations: I am still unsure of what I would like to pursue post Sixth Form, although I am considering a joint Art and Philosophy course at university.
Thoughts on the Sixth Form: I believe that the HGSS Sixth Form is a fantastic, tight-knit community filled with great opportunities and support in order for the students here to achieve their best, and as Head Student I hope to build upon this further, inspiring other students in the school to continue onto our Sixth Form.
Head Student - Nathan Thomas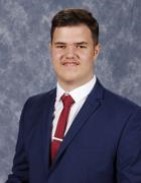 Subjects Studied: Politics, History, Geography and an EPQ
Hobbies: Martial Arts and Politics
Enrichment Activities: First Aid Level 1 qualified, Community Service in History, Brilliant Club Graduate, Model UN participant and I campaigned in the General Election. Year 12 Student Voice Representative and now Subject Mentor for Politics.
Post Sixth Form Aspirations: Studying Politics at a Russell Group University, and then pursuing a career in Politics and Public Service.
Thoughts on the Sixth Form: I want our Sixth Form to be more inclusive with the improvement of our relationship with the wider school and community. As someone who joined the school in Year 12, I want to make sure that everyone in our Sixth Form feels welcomed and we continue to uphold the various opportunities that are provided. Ultimately, I want to inspire others to join this excellent Sixth Form.
Cleric to the Management Team - Henry Davidson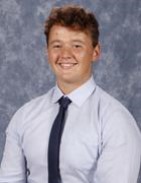 Subjects studied: Psychology, Politics, Religious and an EPQ all of which I have thoroughly enjoyed learning so far.
Hobbies: I am a member of the Marine Cadets which allows me to take part in some military activities. I enjoy reading, walking and learning new ideas and concepts
Enrichment Activities: Former Prefect, Student Council, Community Service in Religious Studies, Subject Mentor for Religious Studies.
Post Sixth Form Aspirations: I aim to go to university and study Philosophy, then study for a Masters and a PhD in Philosophy
Thoughts on the Sixth Form: Adapting to life in the Sixth Form from Year 11 was made so much easier by the staff within the Sixth Form. They have made life so much easier for settling in. It has, and continues to be a helpful and supportive community which I am incredibly pleased to be a part of.